1 dead, 2 injured in Land O' Lakes house fire
LAND O' LAKES, Fla. - Investigators are trying to figure what caused a deadly house fire in Land O' Lakes Saturday afternoon, which killed an elderly man and sent two other people to the hospital.
Residents who spoke to FOX 13 say they heard sirens and went outside to find massive flames shooting out of the windows of the home on Thistledown Lane. They say it was quickly spreading, but Pasco County firefighters were able to put it out before it reached any other homes.
One neighbor was mowing his lawn when he noticed the home was up in flames.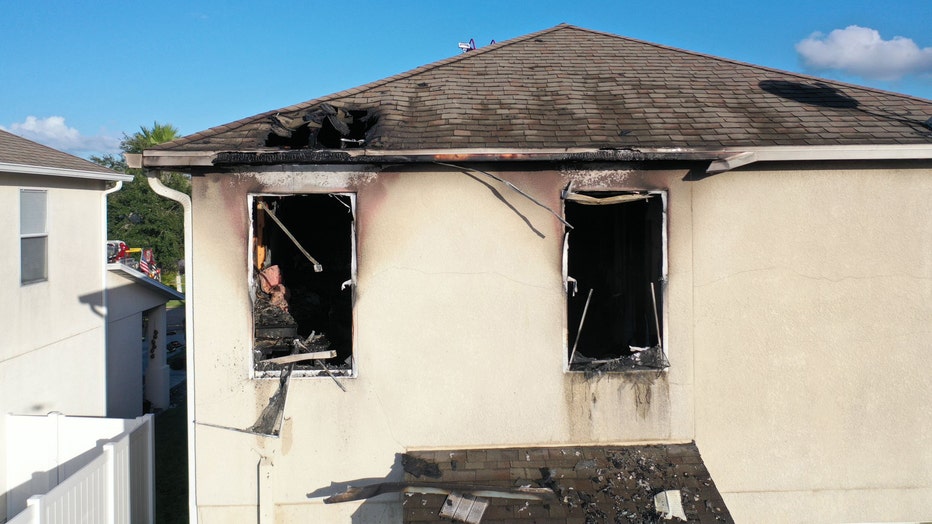 "We could just see the fire coming out of that second story. We could see in the front of the home help had arrived to start helping and trying to get things under control," neighbor Daniel Gaylor said.
The fire happened around 3 p.m. Saturday afternoon. When crews entered the home, they found an elderly man unresponsive in an upstairs bedroom.
"He was taken downstairs. Unfortunately, he was pulse-less. Crews tried to do to CPR in the front yard of the home and then rapidly transported the individual down to Tampa General Hospital where he was later pronounced dead," Pasco County Fire Rescue Public Information Officer Corey Dierdorff said.
Two other people were found inside the home on the first floor. Both were taken to a local ER and treated for smoke inhalation and minor injuries, but are expected to be OK.
Gaylor says he's feeling for the family of the victim.
"It's always just so heart-breaking to lose a life. Certainly, it has somewhat of a different feel knowing that it happened in my neighborhood and my community and my street. Anytime it's just tragic. That's the most horrible part that someone lost their life today," Gaylor said.
The State Fire Marshal's Office and arson investigators were called to the scene, which is standard anytime there is a death. Right now, Pasco Fire Rescue says it's just too early to tell what may have been the cause.
Currently, the identity of the man who died is not being released.