12-year-old faces felony charge after fabricated report of gunman on campus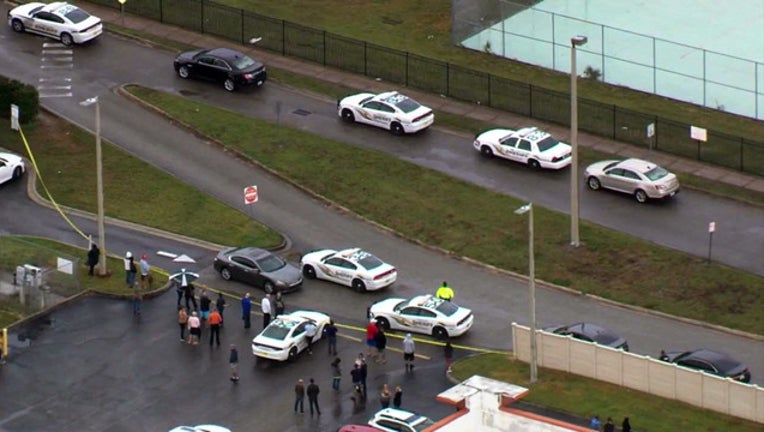 TAMPA, Fla. (FOX 13) - Two schools in Tampa were placed into lockdown Wednesday morning after a student reported seeing an armed man -- a claim she later admitted fabricating.
The Hillsborough County Sheriff's Office said Farnell Middle School and Bryant Elementary School were both locked down based on what a middle school teacher relayed to a school resource deputy.
The teacher said a sixth-grade student had approached her about seeing a man dressed in black, carrying a gun.
Deputies immediately began a campus-wide search, sending students through metal detectors one at a time.
No weapon was found, the sheriff's office said, and the student later admitted making up the story about the suspicious person.
The 12-year-old student was later charged with a second-degree felony for fabricating the threat, a sheriff's office spokesman added.
"As large of an advocate as I am for keeping our young people out of the criminal justice system with all of the diversion programs and all of our preventative programs, this is one area where I'm not willing to compromise," Sheriff Chad Chronister said in a press release about the charges. "There's no room for any type of entertainment or joke, any type of made-up threat. I think that the only way to handle this is by taking a hard line stance and making sure all of our children know if you make a school-based threat, it's no different than making a threat in an airport or in an airplane. It's going to be [prosecuted] to the fullest extent."