13-year-old arrested after firing gunshot during Palmetto High football game
PALMETTO, Fla. - A Bradenton teen has been identified as the suspect who fired a weapon when a fight broke out during a high school football game, police said.
One-shot fired at Palmetto High School's spring football game on Wednesday night emptied out the stadium.
"Something is going on here guys. There was a pop," said the announcers for Tiger Vision.
Palmetto police said a fight off the field, a feud between teenagers, escalated when the 13-year-old fired the shot.
"I was watching the responses of different authorities and I could see they were doing a fantastic job," said Brian Varnadore.
Varnadore was in the press box with Tiger Vision. He witnessed people working the sidelines run to help.  Many of those people are also deputies, officers and military members.
"It really was just a blessing to have faith, guys that were adults prepared to deal with something like that," said Varnadore.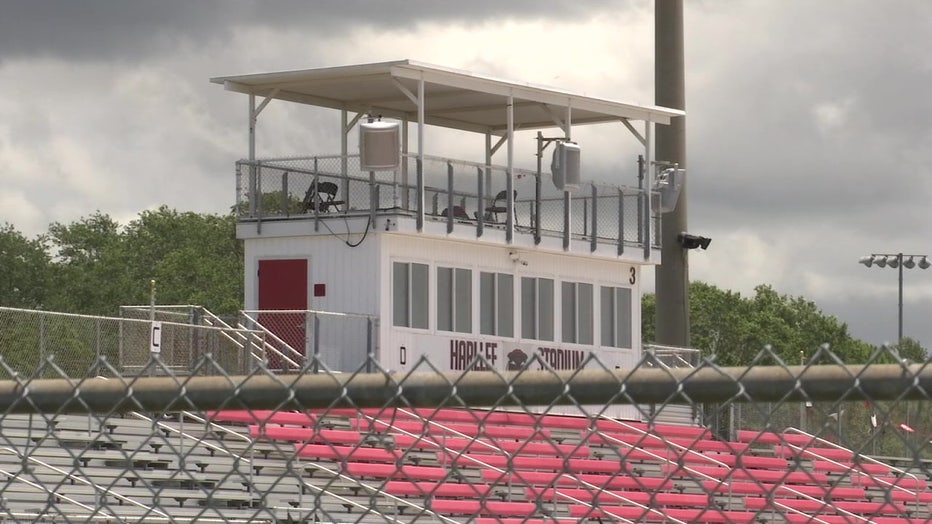 Palmetto police arrived within seconds. They quickly identified a suspect and found a gun on the ground. Police said it wasn't the gun used to fire the shot.
"We want to find out first-off how did a 13-year-old get a hold of a fire arm? Was it stolen? Did someone provide it for him? If that's the case we will definitely look at more charges," said Captain Mike Stinson.
READ: Bradenton animal rescue: 'Shelters are full' due to alarming rate of owners surrendering pets 
Police said they found the gun used to fire the shot at the teen's house, along with another gun.
"We are going to try to run down where the gun was. Where the source of that gun was. And see where that leads us," stated Captain Stinson.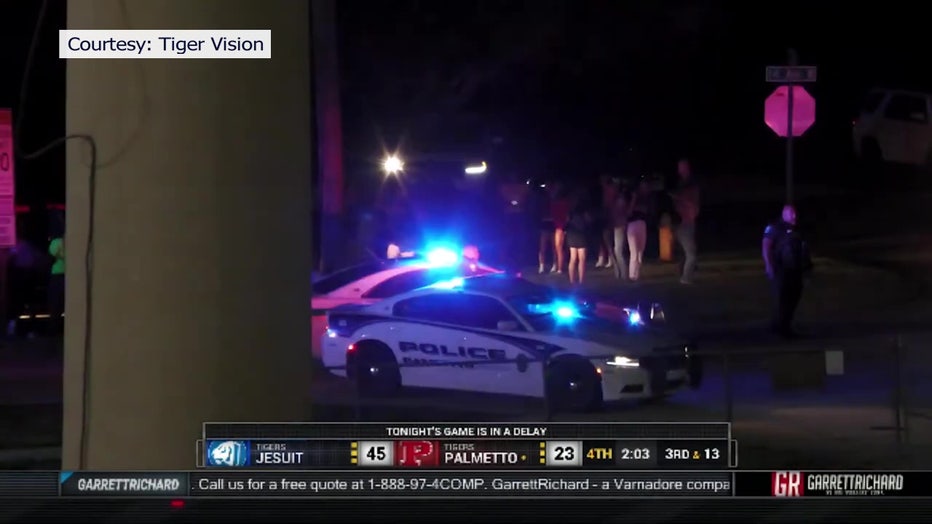 Police said the teen has a past record. The Manatee County School District said he did not attend Palmetto High, but is enrolled in the district. He had been taking classes virtually, after missing several school days.
"We are already in discussions of what can we do to make sure our athletic events and other events are safer in the future," said Michael Barber with the School District.
Spring games are a time when players have a chance to showcase their talent and great plays. Varnadore said that moment will not be overshadowed.
"There's still a lot of positives from the activity that we had form the video, just an unfortunate situation," he explained.