17-year-old passenger dies in I-75 crash involving tow truck
LUTZ, Fla. - It doesn't take long to change a tire, according to Steve Stickley of Crockett's Towing.
"Twenty minutes, at the most, maybe?" he said.
That's what a tow truck driver was doing along Interstate 75 north around 11:30 Monday night, when a car rear-ended the left side of the truck. The truck driver suffered minor injuries and the 17-year-old driver of the car that struck him is OK, but a passenger, also 17, was killed.
"Any age is too young, but at 17 years old, it's just tragic, it is," Stickley said.
Stickley says, the tragedy is yet another reminder to follow Florida's Move Over Law. The law has been in effect since 2002.
"If you cannot move over, at least slow down 20 miles per hour below the speed limit," Stickley said.
Failure to move over can get you a ticket for at least $136. The law includes any emergency, police, or utility vehicle that's parked on the shoulder -- tow trucks included.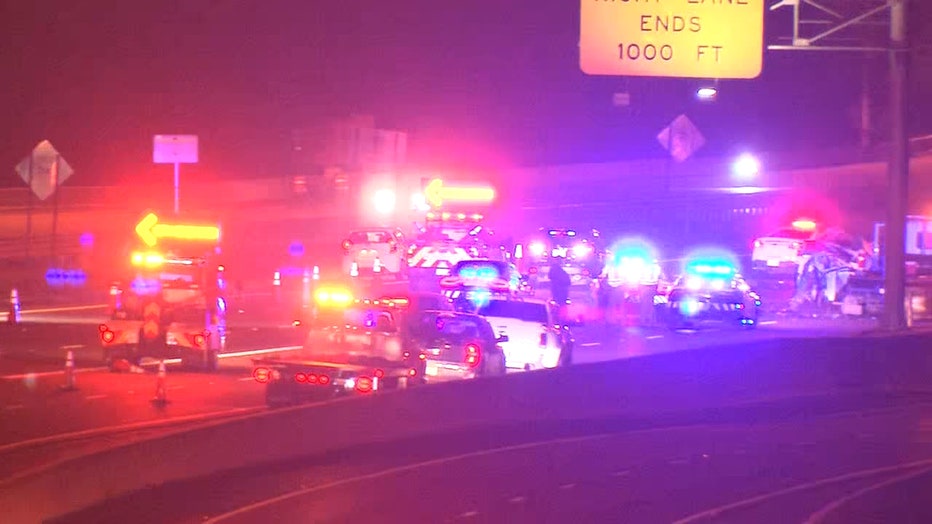 "We're on the shoulder road, just like firefighters, law enforcement, EMTs, working closely with the traffic that's moving 65-80 MPH. A lot of time there's not much room for error," he said.
Bureau of Labor statistics show this year already - 16 truck operators, and four mobile techs have been hit and killed on the job.
For Stickley, throughout the years, it's been personal.
"Four associates I've known over the years [have die]," he said. "So, it gets close to home a lot."
Florida Highway Patrol says, in Monday night's case, alcohol was not involved, and FHP is still investigating what happened in those seconds leading up to the crash.