24-year-old killed in Lakeland hit-and-run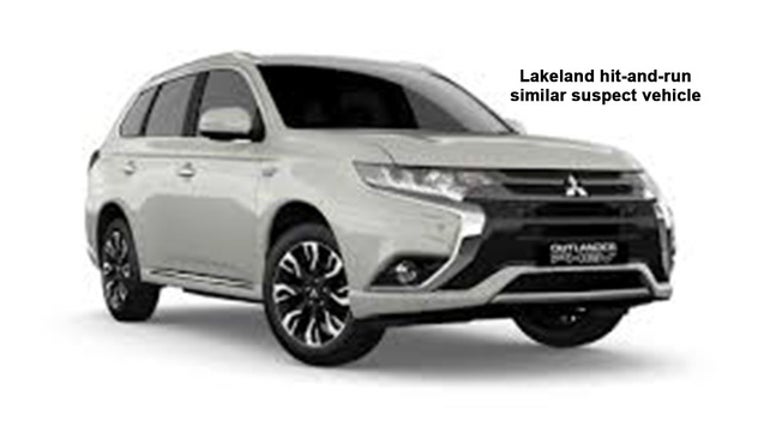 LAKELAND (FOX 13) - He was slammed into before sunrise and left to die. Police hope the public can help find the hit-and-run driver who killed a Lakeland man.
It happened before the sun came up along U.S. 92 near Lake Parker.
"We originally got a call about a male laying there," said Lakeland Police Sgt. Gary Gross.  "Somebody thought maybe he was in distress or cardiac arrest."
First responders quickly discovered the man was the victim of a hit-and-run.
           
We're told Brandon Mills was slammed into from behind while walking home from a friend's house.  The impact threw him nearly 45-feet.
           
The 24-year-old didn't survive the crash, and the person responsible just kept driving.
"I just hope that he didn't suffer too bad," Brandon's sister, Demetria James said via FaceTime.
She's struggling to understand the heartless tragedy and says her baby brother didn't deserve this.
"You hit a human, and he was just left there, he probably could have lived if someone rendered some kind of service to him," said James.  "But you just left him there, like was no help at all."
We're told Brandon moved to Lakeland about a year-and-a-half ago and has been working at a temp agency.
           
Police found him around 3 a.m. Friday.  Brandon's sisters tell us it wasn't out of the ordinary for him to walk along that stretch of highway.
"This isn't his first time taking that walk, this is something that he would do when he go visit his friend and he walks back home," James said.
She tells FOX 13 News investigators are working to check nearby surveillance cameras for any clues.  But right now, no witnesses have come forward, and the only evidence is vehicle parts left in the roadway.
"We don't know that type of vehicle, we suspect from some of the debris that it was a Mitsubishi Outlander," said Gross.
He says the SUV will have fresh, front-end damage.
           
If you happened to see the crash, or know someone with this type of vehicle damage, call Lakeland Police Officer Tyler Anderson at 863-834-2553.
"Everyone is born with a heart, use it," James said.  "Turn yourself in, say something to somebody."
Unfortunately, Brandon didn't have any insurance. A GoFundMe page has been set up at https://www.gofundme.com/ahskn-burial-cost to help cover the costs of bringing Brandon to the Fort Lauderdale area and laying him to rest.