3 arrested in 'rape table' case at Newark airport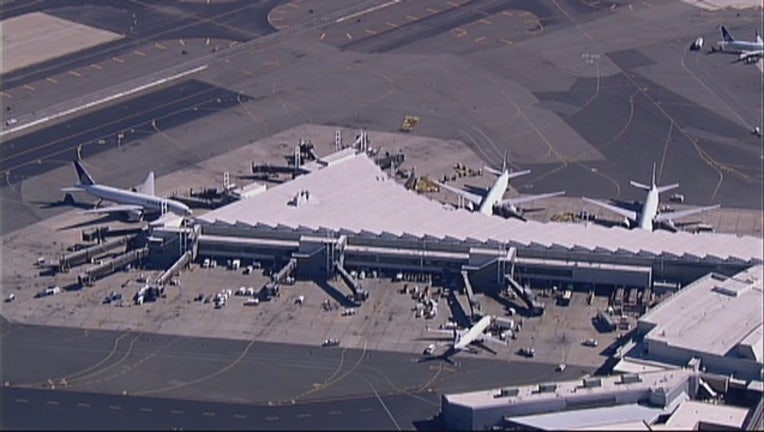 article
NEW JERSEY (FOX5NY) - Three Customs and Border Protection (CBP) officers were arrested Wednesday morning and charged with assaulting two fellow officers at Newark Liberty International Airport.
Federal prosecutors say that Tito Catota, 38, of Newark, Parmenio I. Perez, 40, of Paterson, and Michael A. Papagni, 32, of West Orange, are accused of assaulting and intimidating two fellow CBP officers.
The men were members of a unit responsible for identifying dangerous contraband and threats to national security that has an office on the second floor of Terminal C.
According to prosecutors, one of the victims started working with the group in October. Within the first two weeks that he worked there, Papagni allegedly told him that the office table was known as the "rape table" and threatened that he would get him on it.
On Jan. 10, 2017, that victim was asked to forward a document related to a prior drug seizure. While he was trying to scan the document, Papagni allegedly warned him that he had five minutes to get out of the office or Papagni would teach him "what this team is about."
Moments later, the lights were shut off in the office. Papagni, Catota, and another officer then allegedly grabbed the victim's arms and legs and threw him on top of the table. While he was held down, Perez allegedly got on top of the victim and grinded his body up and down against his genitals through the victim's clothing in a motion simulating a sex act. The victim unsuccessfully attempted to push Perez off his body but was eventually released.
On Nov. 30, 2016, the second victim, who was assigned to the Port Director staff, went to the office. A few minutes later, that victim saw an officer lock one of the doors to the office. The victim started to walk towards the other door but it was closed.
Catota, Papagni, and Perez then allegedly grabbed the victim and threw him on his side on the office table. While two of the defendants held the victim down on top of the table, the other defendant got on top of the victim and moved his genitals up and down on his leg in a simulation of a sex act. The victim struggled to get free until Catota, Papagni, and Perez eventually released him, according to the criminal complaint.
     
The three were due in court on Wednesday. Both counts in the complaint carry a maximum potential penalty of eight years in prison and a $250,000 fine. It was unclear if they had lawyers.