3 dead, 2 seriously injured in I-75 crash in Sarasota
SARASOTA, Fla. - An overturned cement truck was at the center of a deadly crash on Interstate 75 in Sarasota County Monday morning.
Wrecked cars were scattered across northbound lanes, just before the Fruitville exit. All lanes have since reopened but troopers with Florida Highway Patrol are still trying to figure out how it happened.
It happened around 7:30, during peak travel time for anyone trying to get to work or school on Monday morning.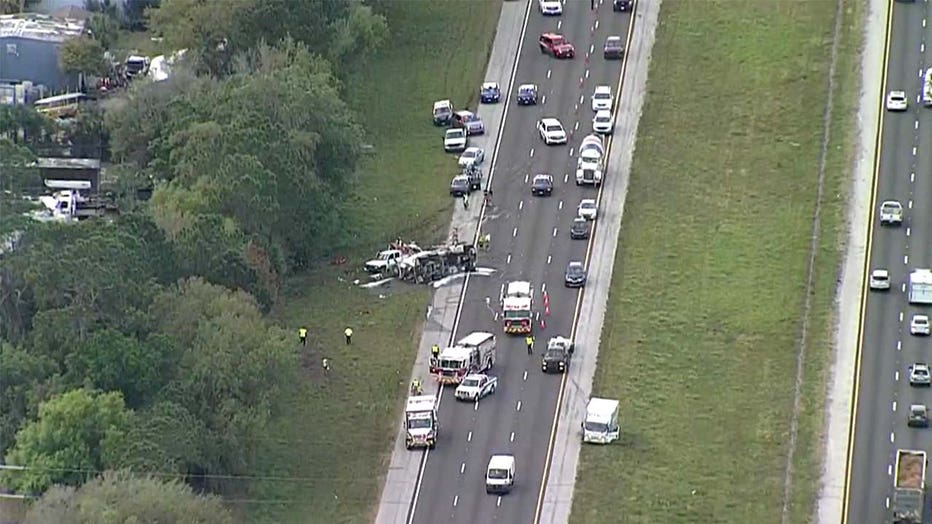 There was a Mustang traveling in the outside lane and a dump truck was in the middle lane. On the side of the road was a Dodge Durango and a man who was having car issues.
Troopers say a friend of that man had come to help him.
What happened next is not clear, but whatever happened would send the cement truck crashing into those cars and eventually overturning and killing its driver, along with the man whose car was on the side of the road and another driver.
Seven vehicles were involved in the crash.
Troopers said they are relying on witnesses who saw what happened before and during the crash. Anyone who saw the crash should dial *FHP.