3 dogs rescued from Tampa house fire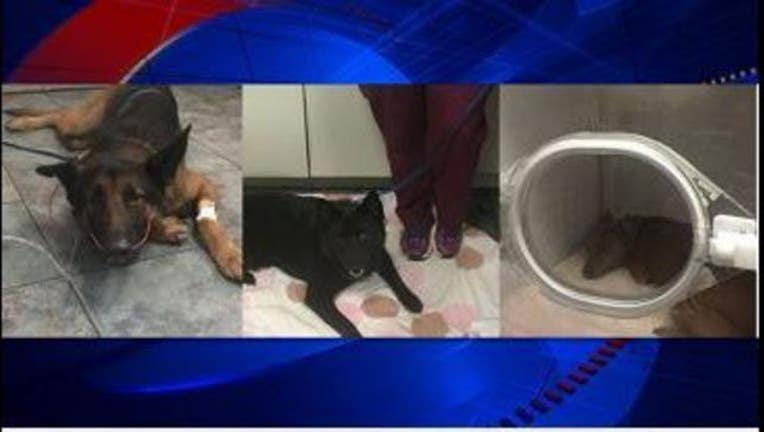 article
TAMPA (FOX 13) - Three dogs are in intensive care at Blue Pearl Veterinary Hospital after they were trapped in a house fire in Tampa Friday.
U.S. Air Force Senior Airman Alexander Rodriguez found his West Carmen Street home on fire.
His three dogs, Cache, a 2-year-old German shepherd, Cyl, a 1-year-old chow mix, and Emma, a 7-year-old Jack Russell Terrier were trapped inside the home.
The dogs managed to make it out alive, but all suffered severe smoke inhalation during the fire.  Vets say two of the dogs are doing well, but Cache remains in critical condition.
Treatment for smoke inhalation is expensive because it requires around-the-clock monitoring and intensive oxygen therapy.  Rodriguez said he couldn't afford the cost for all three dogs, so Frankie's Friends pet charity is stepping in to help raise money.
To make a donation go to: http://www.frankiesfriends.org/florida