4 injured after pickup truck crashes into side of Clearwater home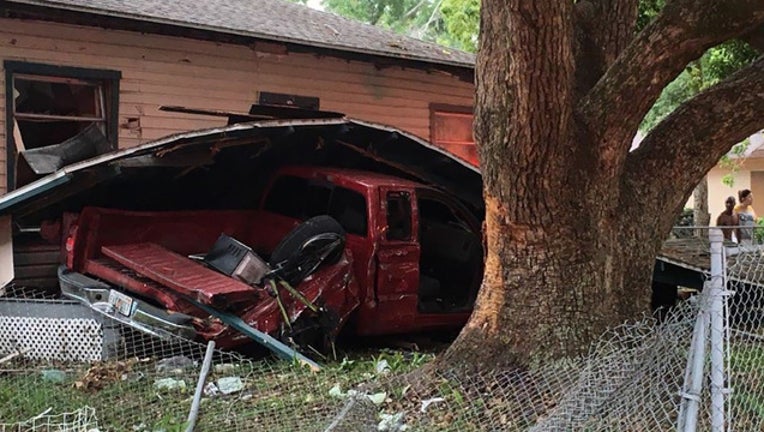 CLEARWATER, Fla. (FOX 13) - Four people were injured after a pickup truck crashed into a home in Clearwater Sunday night.
Clearwater police said the vehicle plowed into the house in the area of Vine Ave and Eldridge Street before 7 p.m. Sunday.
Two patients from the truck were transported to Bayfront Hospital as trauma alerts. Their conditions are not known.
Two others were treated at the scene.