80 veterans take Honor Flight to tour DC monuments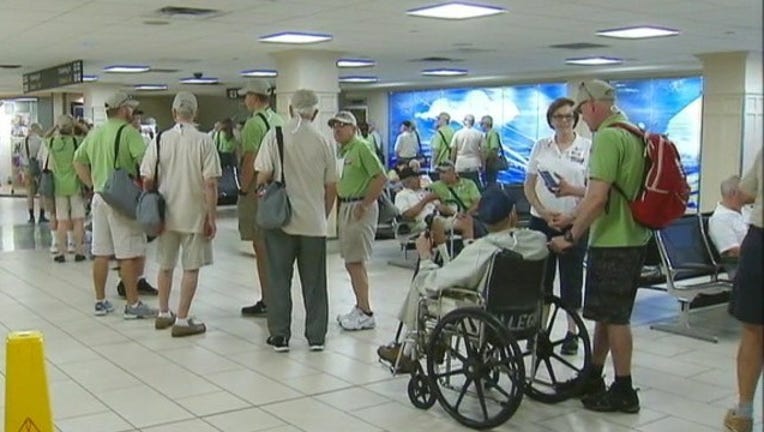 article
Eighty of America's finest are taking a once in a lifetime flight to Washington DC this morning.
Honor Flight, West Coast Chapter, is taking dozens of WWII, Korean and Vietnam veterans to several national memorials.
The flight, which took off early Tuesday morning, included 80 military vets and 80 guardians, as well as several Honor Flight volunteers. They will make stops at the WWII, Korean, Vietnam, Lincoln and Air Force monuments before returning home.
The crew will arrive at Clearwater St. Petersburg International Airport around 9 p.m.