Walk honors Deputy Michael Magli, raises money for family
PALM HARBOR, Fla. - It's been just over a week since Pinellas County Deputy Michael Magli was killed in the line of duty. While his family now is left to navigate a difficult road ahead, the community is rallying behind them.
On Saturday, dozens of people came out to the Lansbrook Village community in Palm Harbor to take part in a memorial walk in Deputy Magli's honor. The event was to raise money for the fallen deputy's family and to say thank you to those who have committed to serve and protect. 
"We just want to honor them and recognize them and show our gratitude and appreciation," said Wendy Rivera, one of the event organizers. 
The late deputy was killed in the line of duty on February 17 after attempting to stop a drunk driver. He had been with the Pinellas County Sheriff's Office for eight years. It's a loss that Sheriff Bob Gualtieri told FOX 13 has been devastating for the entire department.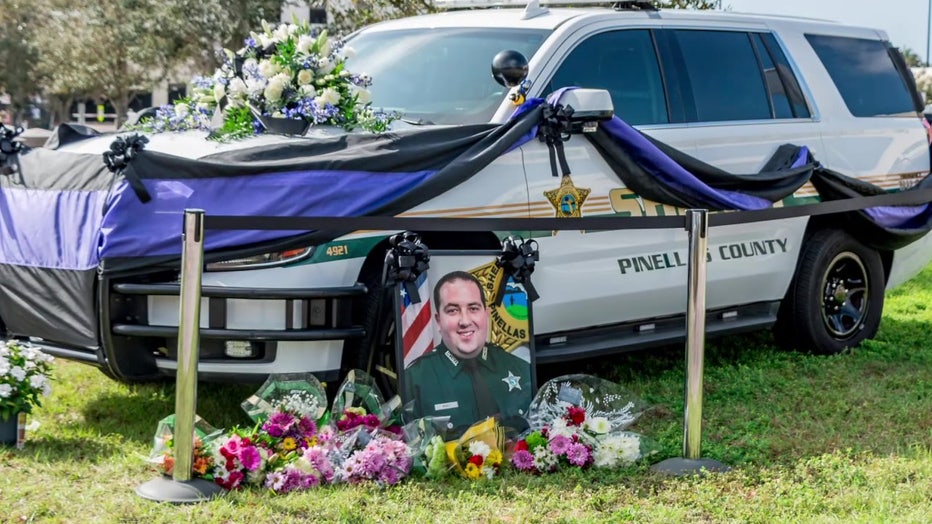 "We want to make sure that Mike's legacy and what Mike did and provided, the utmost public safety and really the ultimate sacrifice for this community, is not forgotten," shared Sheriff Gualtieri. 
READ Suspect charged with murder after crash that killed Pinellas deputy
Through T-shirt sales and donations, thousands of dollars were raised as dozens came out to walk over two miles in Deputy Magli's honor.
"The community showing means a lot. It means a lot to us in the sheriff's office family and to Mike's family," said Sheriff Gualtieri. "The outpouring from the community has been just fantastic."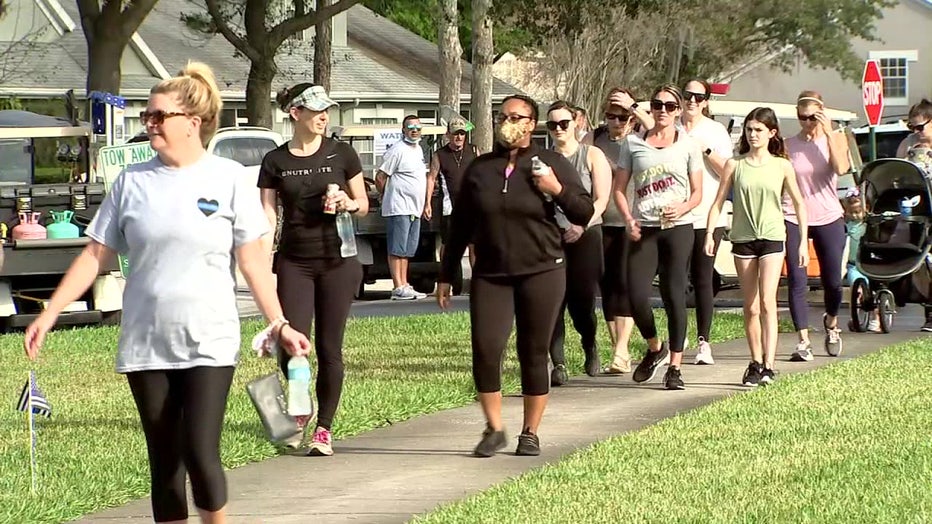 The show of support served as a thank you for Deputy Magli's service and sacrifice. It's a thank you that those who attended Saturday want to extend to the entire law enforcement community. 
"I would hope that it wouldn't take a tragedy for us to recognize the men and women who risk their lives every day for us," said Rivera. 
Saturday's event raised over $5,000 for Deputy Magli's family. The Pinellas County Sheriff's Office has also set up a memorial fund in his honor for his family. Click here for more information. 
CONNECT WITH FOX 13:
Sign up for our daily newsletter