Accused DUI setup attorneys file closing arguments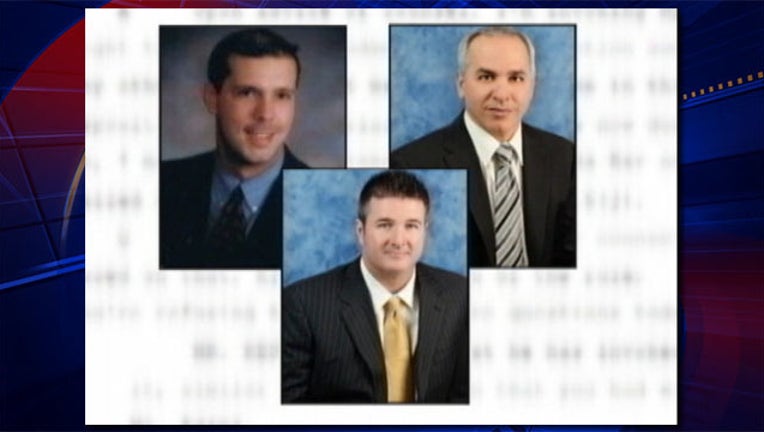 article
The three attorneys accused of setting up rival attorney Phil Campbell for a DUI arrest place most of the blame on Campbell for driving drunk, and some of the blame on their own paralegal for going rogue.
In written closing arguments, the defense says Campbell testified Melissa Personius never asked him to drive her car -- something they pounded over and over point during the trial.
Defense attorney Greg Kehoe, who represents Diaco, says Campbell chose to drive drunk and questioned his motive, saying: "In fact, Campbell decided to take Personius back to his condo."
On the stand, Campbell was offended by the implication.
"You know, Mr. Kehoe, I don't appreciate the inference because you know that's wrong," said Campbell.
A special prosecutor determined attorneys Stephen Diaco, Robert Adams, and Adam Filthaut -- with the help of Personius -- orchestrated the DUI arrest of Campbell back in January of 2013.
The report says Personius spotted Campbell at a bar and immediately called her bosses at the firm, launching the plot.
Personius' ex-husband Christopher confirmed it on the stand.
"She told me the cop was waiting in place to pull him over, " said Personius.
Not just any cop -- the head of Tampa's DUI squad, Sergeant Ray Fernandez. He got a flurry of play-by-play text messages about Campbell's activities in the bar from his friend and attorney Filthaut, who received his information -- also via text -- from Personius.
While Filthaut refused to talk about it on the stand -- "on advise of council, I plead the Fifth" -- Adams, the only troubled attorney to testify, said he had some regrets.
"My lapse in judgment in not prohibiting Mr. Filthaut in calling Officer Fernandez that night..is one of the worst mistakes I've made in 46 years on the planet," said Adams.
St. Fernandez was fired for his role in the setup. And the three attorneys now face several ethical violations by the Florida Bar.
Attorney Kehoe says none was proven and added, "the Bar has presented no evidence of a setup designed to bring about the arrest of Campbell."