After scare, no chemical leak found at Mease Dunedin Hospital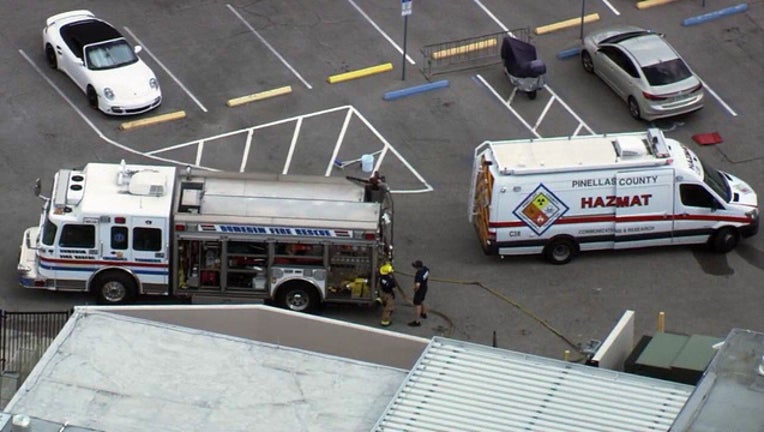 DUNEDIN (FOX 13) - Emergency crews spent part of the afternoon on the scene of a reported chemical leak at Mease Dunedin Hospital, but they say they never found anything.
Just after 2 p.m., firefighters reported that "an unknown amount of ethylene oxide was found," prompting a HazMat response.
Ethylene oxide is commonly used as a sterilant for medical equipment and supplies. In addition to being flammable, exposure to ethylene oxide gas may cause respiratory irritation and lung injury, headache, nausea, vomiting, diarrhea, shortness of breath, and cyanosis.
The view from SkyFOX showed several emergency vehicles on the scene and teams of personnel working in the parking lot outside the building.
Less than two hours later, though, firefighters gave the all-clear after finding no leaks.
"The situation is under control; no evacuations necessary and there were no injuries reported," the Dunedin Fire Department alert stated.