Amid sexual harassment accusations, Sen. Jack Latvala plans to resign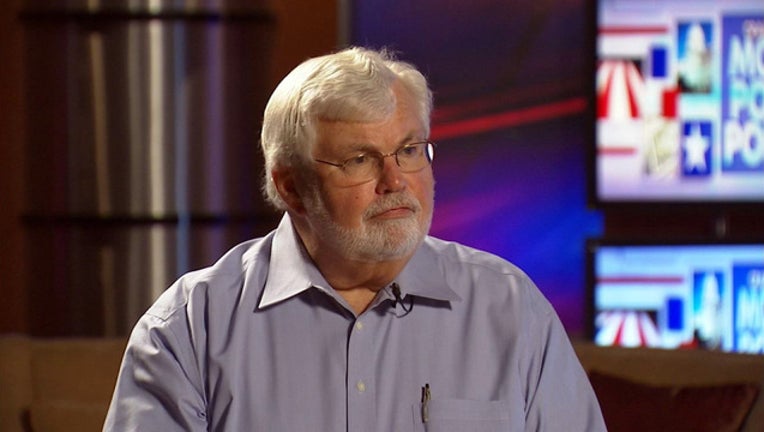 article
CLEARWATER (FOX 13) - Embattled State Senator Jack Latvala (R-Clearwater) has announced he will be resigning next month from his position.
This comes amid allegations of sexual misconduct, and a Special Master's report recommending a criminal probe. Despite the resignation, his attorney maintains that he committed no criminal acts.
In his letter of resignation, Latvala said,"I have had enough."
He will step down at midnight, January 5th, after decades in politics. In his position, he currently represents half a million people in Pinellas and Pasco Counties. He was also running for Governor.
Latvala wrote, "I have never intentionally dishonored my family, my constituents or the Florida Senate."
Over the last two months, he's faced accusations of sexual harassment, making inappropriate comments about women's bodies, and a claim he tried to trade sexual favors for his votes on bills a female lobbyist was hired to promote.
A Senate investigation revealed on Tuesday, that he likely did grope a legislative aide,
Latvala has maintained and still does that "the charges in the original complaint are fabrications" and part of a smear campaign.
He wrote in his letter, "as a husband, father, and grandfather of women, I have been steadfast in my efforts to promote them professionally, but perhaps, I haven't kept up with political correctness in my comments as well as I should have."
His attorney, Steve Andrews spoke shortly after the announcement of Latvala's resignation.
"He realized that if we had continued to challenge this, it would have been disruptive to the business of the Senate, disruptive to the state of Florida, and it would have interfered with the job that the Senate would do in the upcoming session," Andrews said. "We don't know whether this complaint was politically motivated or not."
But on the accusation of trading votes for sex, FOX 13 Political Editor Craig Patrick says the resignation may not be the end of the story.
"Public corruption enters the picture here," Patrick said. "It's something that, while Latvala is leaving the Senate, may continue to follow him and may be a long way from finished, because this has now exposed him to a criminal investigation."
Around Latvala's district, constituents are reacting to the news and now preparing for a new legislative session without a senator.
"If it's true, then they need to take the law, go into the system," said John Bond of Clearwater. "But, if it's false, then, I think the person that's accusing the person, they should be prosecuted as well."
"I was glad," said Marcia Powell, regarding news of the resignation. "We are looking at ethics, basically. This, I think, is part of the turnaround, and I think it's for good."
Governor Rick Scott, who had called for Latvala's resignation said, in a statement, "He did the right thing."
Senate President Joe Negron echoed the statement, also saying, "The Florida Senate has zero tolerance for sexual harassment or misconduct of any kind against any employee or visitor."
Regarding the allegation of trading votes for sex, the Florida Department of Law Enforcement said it is handling a preliminary inquiry into possible public corruption.