Animal control officer arrested for impersonating a deputy sheriff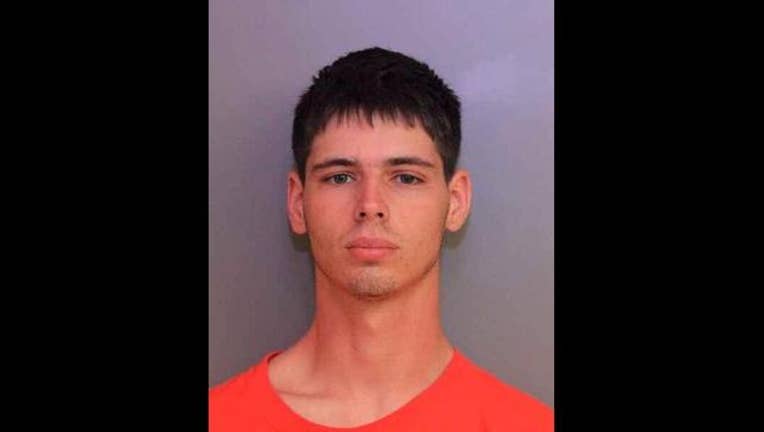 TAMPA (FOX 13) - A Polk County animal control officer resigned from his job upon arrest for trying to impersonate a law enforcement officer in an effort to avoid paying $11 to get into a high school football game, according to the Polk County Sheriff's Office.
PCSO arrested Austin Thompson, 21, of Winter Haven after he tried to gain free entry into a football game at Tenorac High School. According to officials, a parking attendant asked Thompson for a $5 parking fee. Deputies said Thompson showed his silver-colored civilian agency badge, saying he was an undercover deputy so he could gain access without paying.
The parking attendant allowed Thompson to park without paying, but deputies said Thompson didn't stop there. He went to the ticket booth at the football field and told school officials that he was an undercover deputy sheriff to avoid paying the $6 entrance fee to the game.
But deputies say that's when his luck ran out. Thompson was told he would still have to pay the entrance fee so he asked if he could use a debit card. When told the event was cash only, he walked back to his car. That's when school officials reported the incident to the PCSO deputy sheriff who was working security at the field.
Deputies aid when Thompson was confronted by the real deputy sheriff, he again made the claim of being an off-duty officer.
Deputies said a search of Thompson's car revealed a loaded 9 mm handgun in the armrest, between the two front seats. He now faces charges for impersonating a law enforcement officer, possession of a firearm on school property and one count of petit theft for not paying to park.
Thompson was hired by the Polk County Sheriff's Office in February 2016 as an animal control officer, which is a civilian position.  He resigned after his arrest late Friday evening. However, PCSO said Thompson would have been immediately suspended pending termination had he not resigned.