St. Petersburg family hosts Gun Violence Awareness Walk
ST. PETERSBURG, Fla. - This weekend marked the 4th annual "Angelversary" of the death of 20-year-old Marquis Scott, a Northeast High School alum who had big plans to attend college in Tallahassee.
His dad, Maress Scott, said he was shot and killed by teens he called his friends. Sunday afternoon, Scott's family hosted a Gun Violence Awareness Walk at South Straub Park in Downtown St. Petersburg.
Dozens of people showed their support by sporting t-shirts and signs dedicated to those who were taken too soon.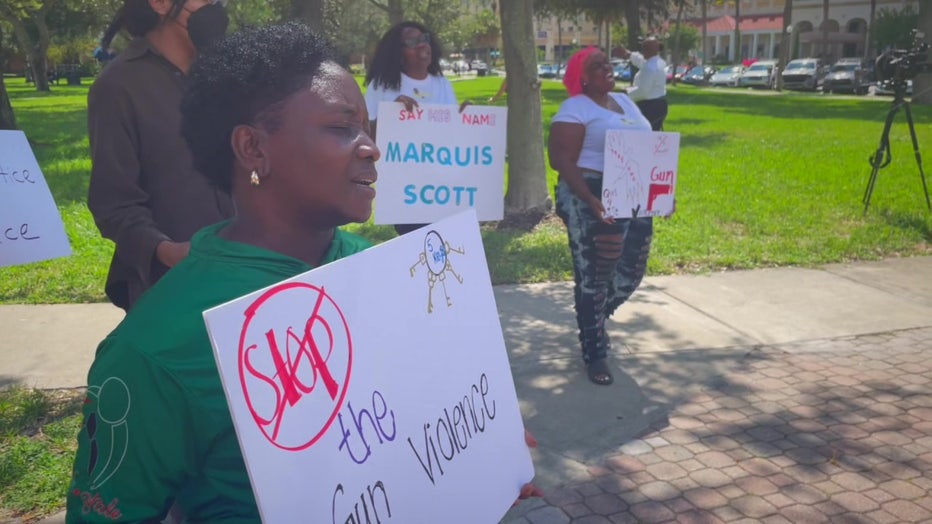 According to victims, gun violence is a community issue.
"We realize that this issue is not a black issue or a white issue. It's a community issue, it's a city issue, it's a national issue. We wanted to make sure that we came out and at least got to a place like downtown to allow everyone to come and gather," Scott said. 
Scott launched the non-profit 'Quis for Life to commemorate his son and provide resources to end gun violence.
READ: 16-year-old charged with attempted murder in St. Pete shooting of 15-year-old
St. Pete Mayor Ken Welch showed his support at the event and marched with the group.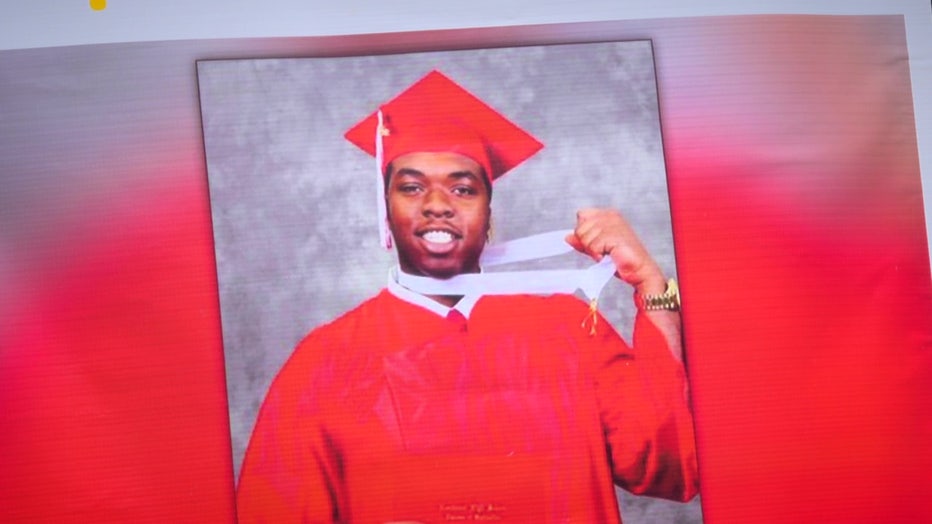 It was the fourth "angelversary" of 20-year-old Marquis Scott.
"It needs to be all hands on deck whether it's job opportunities or programs like this that go out and try to reach young families that have experienced traumas. It is a priority for the city of St. Pete. We want to work with groups like this going forward," explained Welch.
RELATED: St. Pete family aims to curb violence after tragic shooting death of son
This past July, the city allocated $8 million of American Rescue Plan funds to launch The Hubs. A multi-agency program between the city, Pinellas County Community Foundation, Gulf Coast Jewish Family & Community Services, and PERC to take a proactive approach to gun violence. It provides trauma-informed counseling, case management, neighborhood outreach and more.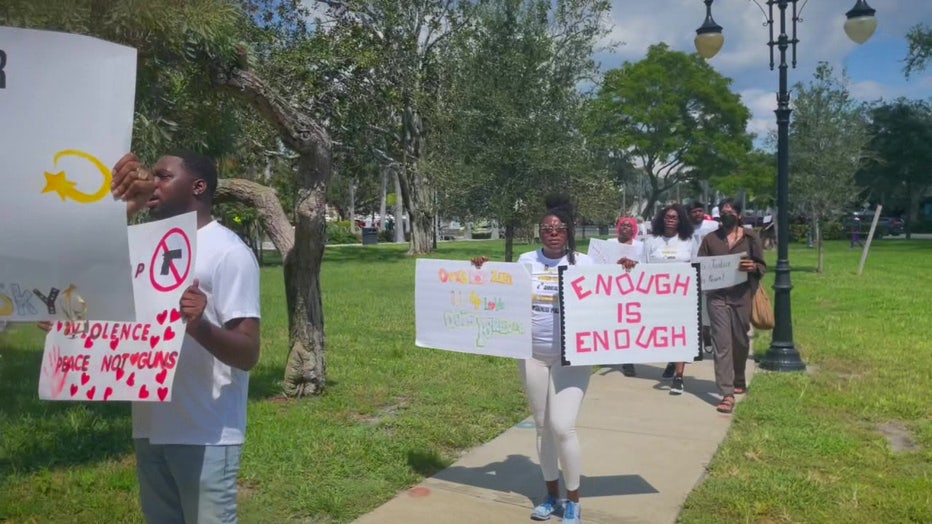 Dozens gathered in St. Pete to bring awareness. 
"From my standpoint as a mayor, it's connecting with the community, understanding the needs and then directing funding and resources to meet those needs. The Hubs is a great part of that," said Welch.
To learn more about The Hubs, click here. 
To learn more about 'Quis For Life', click here.