Annual Lakeland swan roundup enters 37th year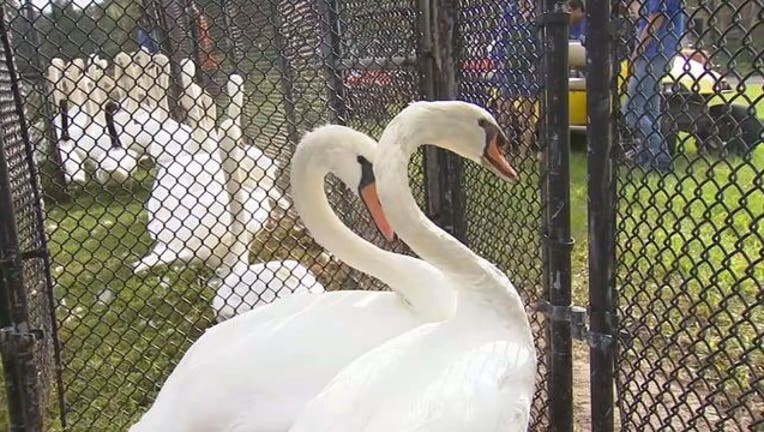 article
LAKELAND (FOX 13) - There will be no trick-or-treating for the swans in Lakeland.
Instead, it's time for their annual health exam. On Tuesday morning, Lakeland Parks and Recreation employees will be out at Lake Morton corralling the city's swans to prepare them for their check-up. It's a tradition that is now heading into its 37th year, and running.
The annual round-up began in 1980, but the swans have been here for longer than that. In 1957, the swans were donated by Queen Elizabeth. The swans have since maintained their images as a community icon within the city of Lakeland.
The flock has continued to grow, too. The yearly round-up then became a crucial part of their healthcare. The swans' veterinarian, Dr. Patricia Mattson, checks for several concerns, including their weight. While visiting Lake Morton, folks are asked to feed them vegetables, but they don't always get that kind of treat. White bread, for example, can cause a calcium deficiency in the swans. Dr. Mattson checks all of their vitals to make sure the swans are happy and healthy.
After they're caught, the swans will be placed in large holding pens until Wednesday. That's when they'll have their annual check-up with Dr. Mattson.
Last year, the Parks and Recreation staff rounded up 65 swans. It took them about two hours to get the swans into the holding pen.