Apprenticeship program in St. Pete welcomes new class from across the country
ST. PETERSBURG, Fla. - A multi-trade contracting business welcomed a fresh class of apprentices from across the country to its new location in St. Petersburg. The apprenticeship program at Power Design, Inc. takes on-the-job training to a new level, giving would-be students a full ride to a fast-tracked career path.
The PowerU Apprenticeship Program at Power Design hosted its signing day Tuesday, celebrating 27 new apprentices and National Mentoring Month. 
Power Design, Inc., a national design-build multi-trade contracting business, created PowerU in 2019 with the intention of providing future electricians with training and a career, all at once.
READ: State College of Florida nursing program works to reverse shortage with extra funding
Blake Madsen is one of 27 to move to the next level of the program. Tuesday, he showed off his new training ground, where Power Design mocks up real job sites, allowing apprentices to learn by doing. 
"I definitely want to become a foreman, and start having a crew of apprentices underneath me," Madsen said.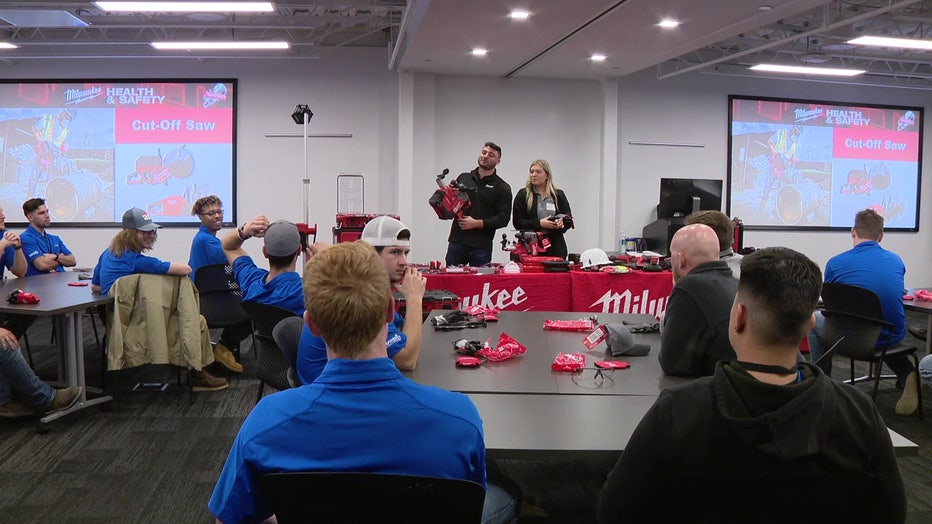 The first step came at the end of his military career, when he decided college was not for him. 
"I am more of a hands-on guy," said Madsen. "This is the perfect place to be hands-on."
RELATED: $10.5 million grant to help expand apprenticeships in Tampa Bay area
The PowerU program fits in with Florida's focus on trade schools. Public colleges around the Tampa Bay area, including Hillsborough Community College, have been awarded $10.5 million to beef up apprenticeship programs. 
Power Design funds its own program, but the company said there are two applicants for every spot, and the program size has doubled in four years.
"We want the people on the bus, but we want to make sure they are sitting in the right seat," said Ronald Pelkey, one of the heads of PowerU. "And making sure they get the education that is beneficial to them and to us is hand in hand."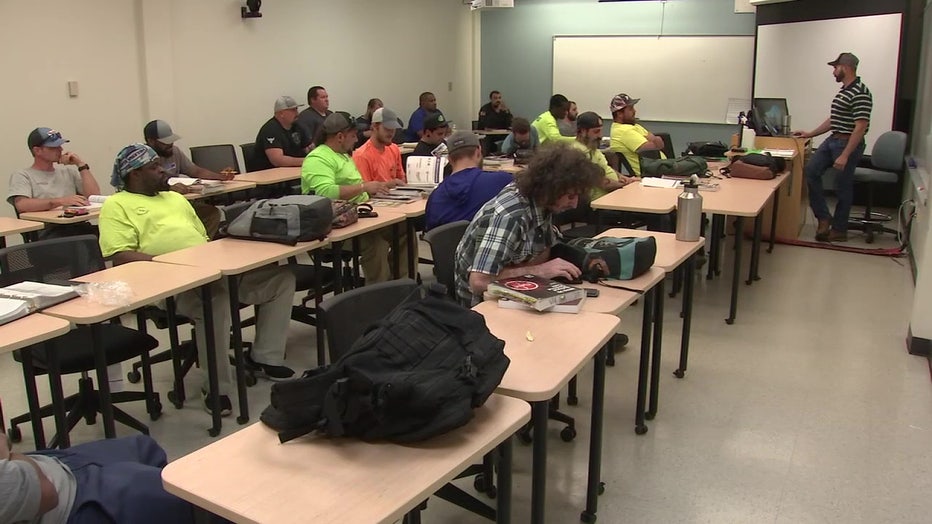 MORE: State College of Florida nursing program works to reverse shortage with extra funding
The Bureau of Labor Statistics said demand for electricians is expected to grow 7% over the next 10 years, with other occupations at only 5%. 
With technology ever-changing, Power Design is eager to lessen the shortage of electricians, especially after securing a billion dollars in contracts in 2021, the company's first billion-dollar year.
"Wi-Fi, smart homes, smart lighting, those things lend itself to this type of technology, and you need an education to install those components correctly," said Pelkey. 
Madsen is eager to take his training to the trade.
"I get to have a lot of hands-on, on-the-job experience, which benefits me the best," Madsen said.
January was declared National Mentoring Month in 2002 by MENTOR and the Harvard T.H. School of Public Health, with the purpose of increasing and strengthening mentorship to younger people.