Arizona Diamondbacks unveil the 'Churro Dog'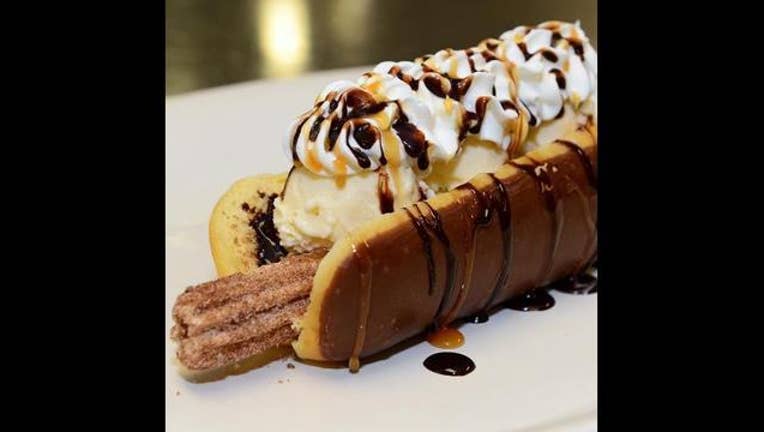 article
Baseball in America just got better.
The Arizona Diamondbacks are apparently rolling out something called the Churro Dog this year.
The hot dog portion is replaced with a churro, then topped with ice cream, whipped cream, and a chocolate caramel drizzle. The churro is served between a bun.
Unfortunately, it appears that this item is only going to be available (for now) at Diamondback games. But for those of us on a diet, that's probably a good thing!