Armed robbery suspect busted by receipt with EBT number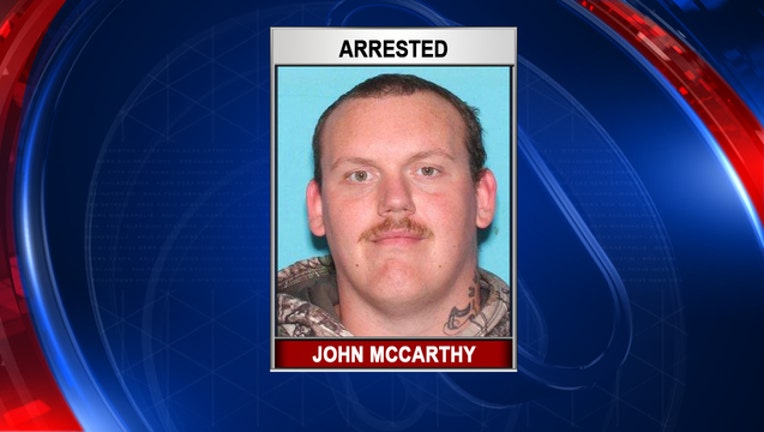 NEW PORT RICHEY (FOX 13) - New Port Richey police arrested a man for armed robbery with a deadly weapon after using an EBT (Electronic Benefits Transfer) number found on a discarded receipt to track him down.
27-year-old John McCarthy is a sex offender who was just released from prison in December. Police say he entered the Boost Mobile store located at 6318 U.S. Highway 19 on Sunday and spoke to the female clerk about purchasing a cell phone. 
When the clerk went to a room in the back of the store to retrieve the phone McCarthy was interested in. While she was there, police say he locked the front door. 
McCarthy allegedly grabbed the unnamed store employee by the hair as she exited the back room, held a knife to her throat, an pinned her against the wall. 
She fought back, trying to push her attacker away, and cut her hands on the knife. 
According to NPR Police Department, McCarthy demanded the clerk give him the money in the cash register. Once he had the money, he fled the store. 
Investigators discovered that the suspect had thrown a receipt into a garbage can while inside the store. On that receipt, from a nearby Dollar General store, was an EBT number that was used for the purchase. 
Detectives traced the EBT card information back to John McCarthy, who was also seen on surveillance cameras making the purchase.  
When the clerk positively picked McCarthy out of a lineup, investigators knew they had their man. 
McCarthy had just been released from prison on December 14 after serving five years for a sex offense. Police say he admitted to the robbery, saying he was hungry and needed the money.