Australian police seize half a ton of ecstasy, worth $40 million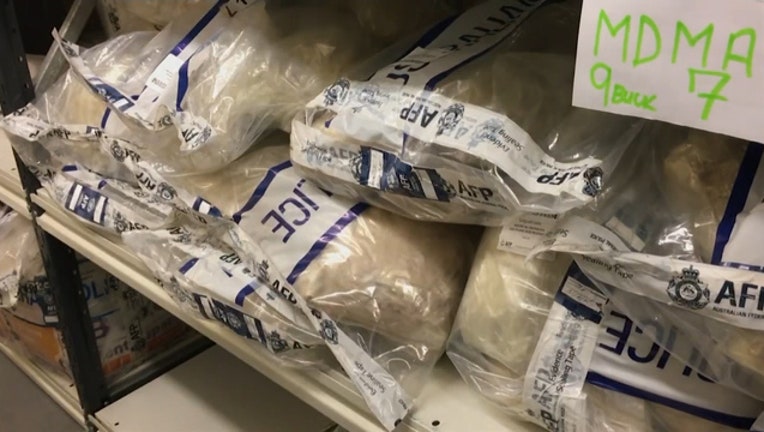 AUSTRALIA (FOX 13) - Australian police said they confiscated nearly 1,000 pounds of ecstasy. 
They said 248 bags of ecstasy were disguised as chocolate biscuits and air fresheners, but were seized by the Australia Border Force. The drugs were concealed in meat-mincing machines shipped from Turkey.
Kirsty Schofield, police detective superintendent with the agency, said the ecstasy weighed over 1,000 pounds.
"That amount of MDMA, if pressed into pills, makes approximately 1.7 million pills," she explained. "We are always amazed at the thirst that we have in Australia for illicit drugs, and 500 kilos is a significant amount to take off the street. So yes, it does put a dent in it."
It had an estimated street value of $57 million in Australian dollars, which is about $40 million when converted into U.S. money.
Police said three men were charged and can face a maximum of life in prison if found guilty.