Baby sloth at Brevard Zoo loves eyebrows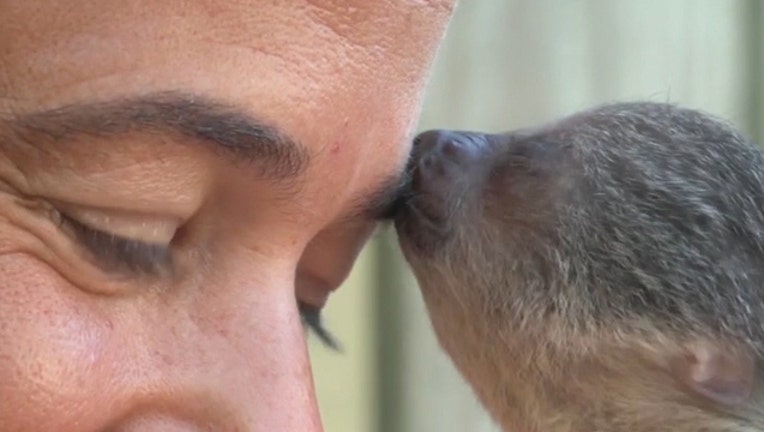 MELBOURNE, Fla. (STORYFUL) - Baby Sloth at Brevard Zoo Shows Zookeeper Some 'Eyebrow Love'
A new baby sloth born at Brevard Zoo in Melbourne, Florida, is making itself at home and showing some love to its caretakers.
In a video shared on November 15 to the zoo's Facebook page, the baby sloth can be seen kissing one of the zookeepers on the eyebrow.
"Because they spend almost all their time clinging to mom, baby sloths are naturally drawn to hairy surfaces. It appears eyebrows are no exception," the post said.
The baby sloth, whose gender is currently unknown, was born on October 17 to the zoo's resident sloth, Tango, according to a press release from the zoo.