Bartow teachers going back to school -- for free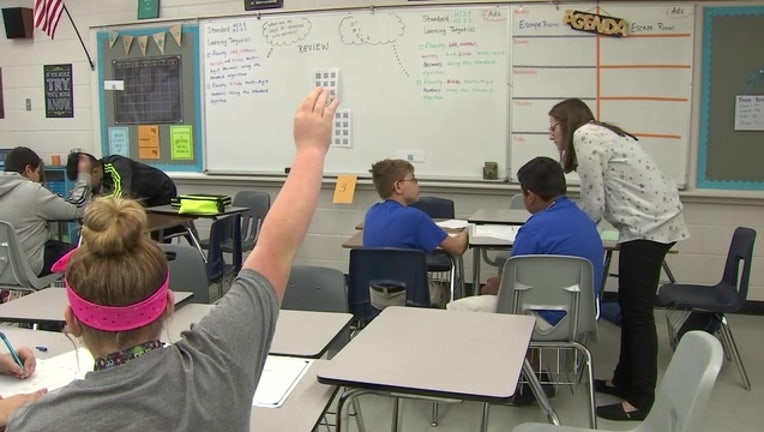 BARTOW (FOX 13) - It may not be as good as a winning lottery ticket, but it's a great deal: Staffers at Bartow Middle School are going to be able to go back to school for free.
"I wanted to pursue my education, but money was stopping me from doing that, so having this opportunity to get a doctorate in education, I couldn't turn that down," offered Rachel Dwyer, a sixth-grade math teacher.
Dwyer is not the only one who is jumping at the chance. Almost half the employees at Bartow Middle want to take advantage of the offer.
The money to fund the deal is coming from a $4-million state improvement grant. Bartow Middle got the grant because it was considered a so-called "failing school" a few years ago.
"It is a no-brainer," said Kim Brannan, a para-educator. "It is there for the taking, and I am taking full advantage of it."
Florida Southern College professors will be teaching the classes, many of them at night on the campus of Bartow Middle.