BBB: Young consumers falling for phony check scam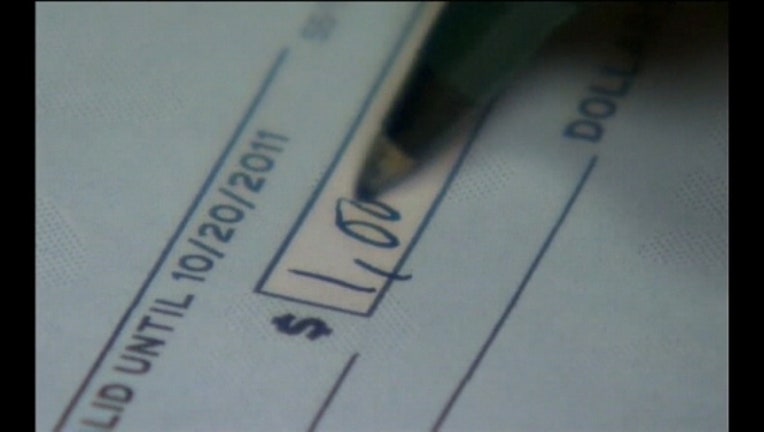 TAMPA (FOX 13) - Fake check scams are on the rise, and young consumers are falling for them at an alarming rate, according to the Better Business Bureau of West Florida.
Thieves are using the phony checks to trick people into sending them money, roping victims in through loan and job applications or online marketplace sales.
A Seminole College student told FOX 13 she applied for a job online and it cost her $4,000. 
"I had just quit my job. That was money I saved to pay for college and stuff," said the student, who asked not to be identified. "They said it was a job where they would send me a list of things to buy, and I would to the stores and buy it and ship it to an orphanage. They would send me a check in the mail for the money in advance."
A BBB study said this scam affects more millennials because they do so much online, and tend to use more debit cards and credit cards instead of depositing paper checks into a bank.
After the scammers have a victim's attention, they send a fake check that gets deposited in the victim's real bank account.
"The money is available within a day or two. By law, the bank is required to make money available on any check that you deposit," said Bryan Oglesby, the public relations and outreach director for BBB of West Florida.
Then they ask for the money back in a convincing way.
"Then they tell me how things changed, and it's going to cost too much to ship the items. So, instead they are going to send the money to the orphanage," the Seminole College student said about how the scammers changed direction.
She wired money straight from her bank and soon received an overdraft fee to her account.
"Most consumers don't realize that just because the funds are available doesn't mean that it's a legitimate check, and the money is good," said Oglesby.
It was a hard lesson learned.
"I do deep research, and I try to not apply through Indeed anymore. I go on the company's website itself and apply," the student said.
If you deposit a check you think might be fake, the BBB said it's best to wait at least two weeks before transferring any money out. That's how long it takes the bank to clear a check as real.
If someone sends you a check and then tries to get you to send the money back, it's a scam. Report the scam to the Federal Trade Commission, and you can also report it on the BBB scam tracker.
Otherwise, you might be stuck paying a fee for a bounced check and out of a lot of money.
This story was updated in 2022 to redact the name of the student who experienced the scam.