Bill allows pharmacists to share previously-secret cost information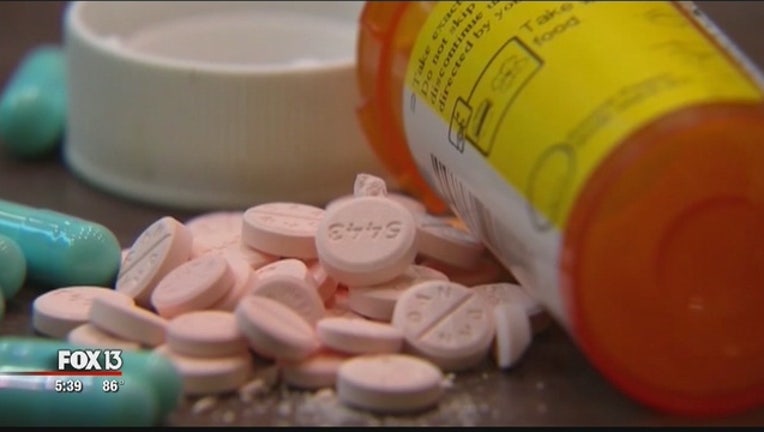 TAMPA (FOX 13) - Two new bi-partisan bills allow pharmacists to share important cost information with their patients.
It's information they were previously banned from disclosing.
The laws called the "Know the Lowest Price Act" and the Patient Right to Know Drug Prices Act will include individuals with private insurance, Medicare part D and Medicare Advantage plans.
Pharmacists have been under a gag order from groups called pharmacy benefit managers, or PBMs, that oversee prescription benefits for large groups.
If the price of a drug outside of the PBM was less expensive, pharmacists weren't allowed to let customers know or they'd risk being fined or dropped by insurance plans.
For example, a cheaper generic drug that costs $5 for someone paying cash would cost a $20 co-pay with a PBM and insurance.
That extra $15 collected by the pharmacy then had to be sent back to the PBM and in some cases pharmacies were billed monthly or quarterly for what were termed clawbacks, or the difference between the pharmacy's cost for the prescription and the required patient contribution.
When information about clawbacks came to light, including a 2016 survey where more 83 percent of pharmacists said they had witnessed clawbacks at least 10 times during the past month, many states began passing laws to change the practice. By the time the federal bills passed, all but a handful of states had already enacted or had pending legislation on the books.
In Florida, Senate Bill 1494, went into effect on July 1, 2018, covering plans written after that date.
"It's unbelievable what they've been getting away with. They're the middlemen and they're taking money out of the patient's pocket and putting it in theirs," Davis Islands Pharmacy owner/pharmacist Bob Bobo says over the past few years, the gag order has prevented him from telling patients there were cheaper options.
He says his staff abided by the gag orders out of fear they'd lose contracts with insurance providers even though he disagreed with the practice.
"Very difficult because we're here to take care of patients and we can't tell them what's in their best interest. Now the pharmacist will take care of it. Before we weren't allowed to say anything, but now if our price is lower than what the PBM is charging them we can tell them that and take it off the insurance plan," Bobo says.
There are some caveats within the bills that consumers should be aware of before their next visit to the pharmacy.
University of South Florida health law expert Jay Wolfson says if you do chose to pay for your prescription outside your insurance plan, it will likely not be applied to your deductible. However, if the expense is eligible, it should be covered by your Health Savings or Flexible Spending Accounts.
Another consideration at the effective dates written into the bill. They extend out as far as the year 2020.
Wolfson says since Florida also has laws on the books, those can be implemented prior to the federal laws taking effect. He also says PBM contracts are often negotiated frequently.
As we sort out these changes, especially with different qualifying policy start dates in place, it would make sense to ask your pharmacist.