Blue Bell's Krazy Kookie Dough returns to shelves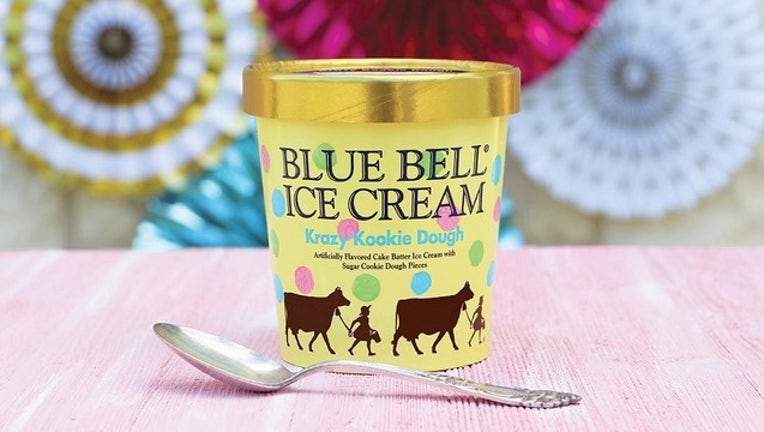 Blue Bell has brought back an old favorite.
Krazy Kookie Dough returned to shelves across the state Monday. The flavor, cake batter ice cream with sugar cookie dough mixed in, is only available in pint size portions.
The beloved ice cream company brought back another old favorite, fudge bars, last week. The new releases are in celebration of National Ice Cream Month.
It had scaled back production of certain products following an outbreak of Listeria in 2015 that killed three people.