Bodycam shows officers rescue animals as wildfire approaches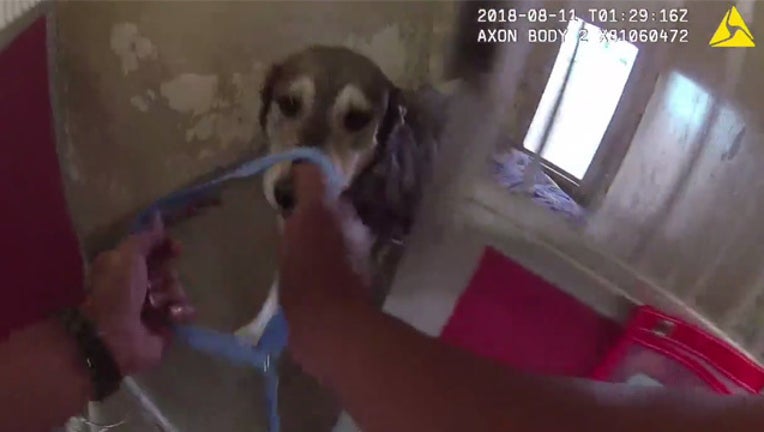 article
The Vacaville Police Department in California has released bodycam footage of police officers helping staff and volunteers of an animal shelter evacuate animals from the facility as a wildfire raced towards them. At least 60 cats and dogs were rescued and placed in foster homes for the time being. 
The SPCA (Society for the Prevention of Cruelty to Animals) of Solano County was forced to evacuate under very short notice as the Nelson fire made it's way towards the south end of Vacaville. The fire burned through 2,162 acres between Fairfield and Vacaville in Solano County starting on Friday evening. It was reported as 100 percent contained as of Sunday morning, according to Cal Fire.
Video from the rescue shows police, staff and volunteers racing against time to usher cats into cages and putting leashes around the necks of dogs, with smoke from the fire rising in the background.
In a post on Facebook, SPCA of Solano County thanked the Vacaville community for opening their homes to the animals in need. "All animals are safe in foster homes at this time. Unfortunately we do not have power or water at this time but all 60 of our animals are safe in foster homes for the time being. We are hoping to get in there tomorrow to clean up the ash and debris inside our kennel building and around the property. We thank you all so much for your donations, love, support, and concerns. The Vacaville community has been so gracious to open their homes and hearts for us."