Boozy snow cones, ice cream-filled doughnuts at Datz Dough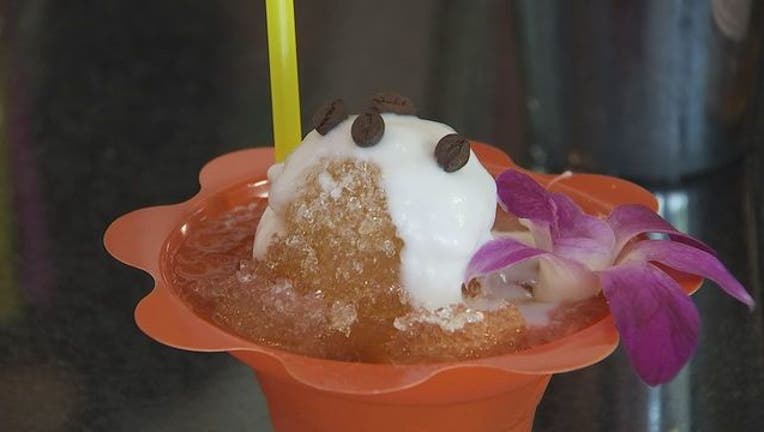 article
TAMPA, Fla. - Boozy snow cones and ice-cream-filled donuts are just two of the newest summer treats at Datz Dough.
The snow cones (for adults only) are made with alcohol and shaved ice. "This is perfect for a summer day," said Morgan Zuch.
There are several flavors on the menu: "The Hula Skirt," which is gin, sparkling wine, lemongrass, and passion fruit puree, and "The Coco Covfefe," which is dark rum, Cynar, banana, cold brew coffee, and topped with coconut cream.
Then, for a non-alcoholic treat, the restaurant also has ice cream sandwiches made with their famous doughnuts and homemade ice cream.
Customers can choose the type of ice cream and the type of doughnut to go with it, though Dough says a plain doughnut does well because there's so much going on in their homemade ice cream.
Datz Dough is located on South MacDill and it's always coming up with new creations. "Several of you asked if we will jump on this ice cream filled doughnut trend," they posted on their Facebook page. "Well YEAH!" they said, "At Dough now."