Boy attacked by bicycle thief given new bike by Clearwater officers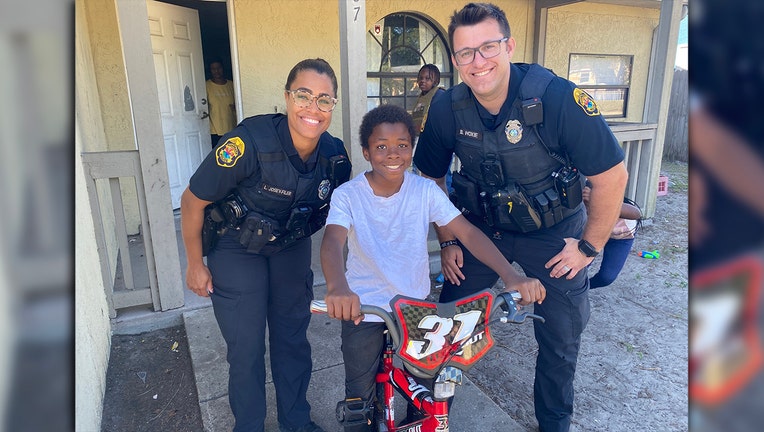 article
CLEARWATER, Fla. - A boy was riding his bike to school Friday in Clearwater when a man attacked him and stole his bike. Police are looking for the suspect, but meanwhile, a pair of officers made sure the boy had a bike to ride home that evening.
The attack happened just after 8:30 a.m. on Mary L. Road, about a block from Sandy Lane Elementary School. 
The Clearwater Police Department said the 5th-grader was riding his bike to school when a man approached, hit the boy in the chest and knocked him off his bike. Then the man took off with the bicycle.
Anyone who witnessed what happened is asked to call Clearwater PD. 
When CPD community engagement officers Josey-Filer and Hoxie heard about what happened, it took them less than two hours to find the boy a new bike and deliver straight to him.
 CPD said in a Facebook post that the officers "are just two examples of our community champion mentality."