Boy pulls gun on classmate, demands Chicken McNugget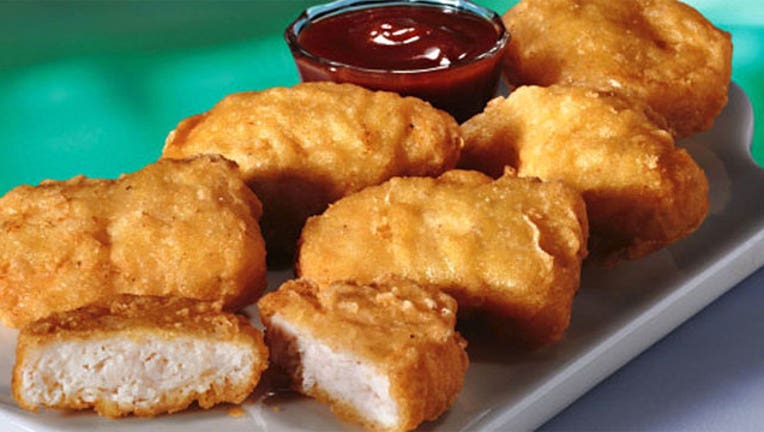 article
NEW YORK (AP) - A 12-year-old New York City boy is accused of pulling a gun on a classmate and demanding that she give him her chicken nugget.
Police say the boy first approached the girl inside a McDonald's in Harlem on Tuesday and asked her for one of her Chicken McNuggets. When the girl refused, police say the boy followed her as she walked to a nearby subway station and pointed a gun at her head, demanding that she give him a nugget.
Police say the girl smacked the gun away and told the boy to leave her alone.
The girl reported the incident to school officials the next day and the boy was taken into police custody for attempted robbery. The gun was not found, and it's unclear if it was real.
READ NEXT:  Sexual assault question part of math homework assignment