Buccaneers license plates go black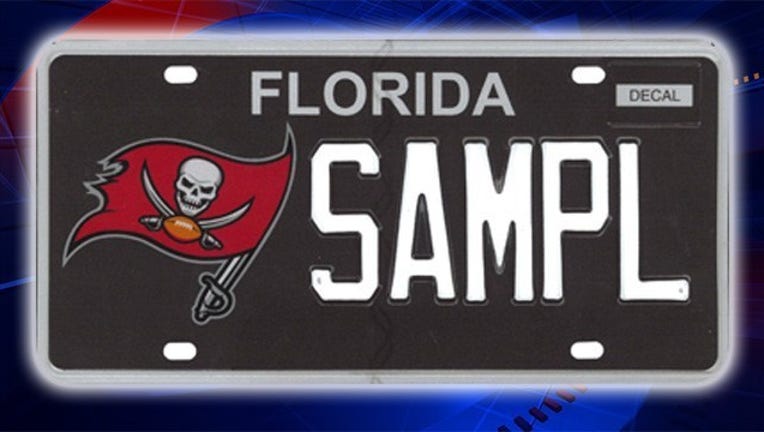 article
Bucs fans can now get a new license plate to match the team's new logo.
The state of Florida has revamped the Tampa Bay Buccaneers specialty plate, incorporating the team's updated flag logo and making the tag a sleek black look.
Florida offers dozens of specialty license plates, but the Buccaneers tag has always been among the most popular.  It ranked 14th out 122 plates last year, and it was the most popular of the state's three NFL franchises.
The most popular overall was the University of Florida, while Florida State ranked number two and the state's sea turtles plate was third-most popular.
According to the team, the annual cost for the Buccaneers specialty plate registration is $25 in addition to the customary plate switch out and state registration fees. Revenues from the specialty fees benefit the Florida Sports Foundation Major and Regional Grant Program as well as the Glazer Family Foundation.
You can select the new tag when it comes time to renew your registration through your local tax collector's office.