Businesses around Port Tampa see boost as cruises make comeback
TAMPA, Fla. - Tampa's cruising comeback was set in the books Thursday morning, as the first cruise ship in a year and a half returned to port.
The Royal Caribbean's Serenade of the Seas was capped at 50 percent capacity, so it had between 1,000-1500 passengers on its voyage to the Bahamas. 
Before leaving, everyone was tested for COVID-19, and everyone over 12 had to show proof of vaccination.
"When we got on the boat, I had 10 people at least ask me if I had my vaccination card and my negative COVID test," said passenger Diane Harrington. "They were not letting you on that boat without it."
The return of cruising is a big win for businesses in downtown Tampa too.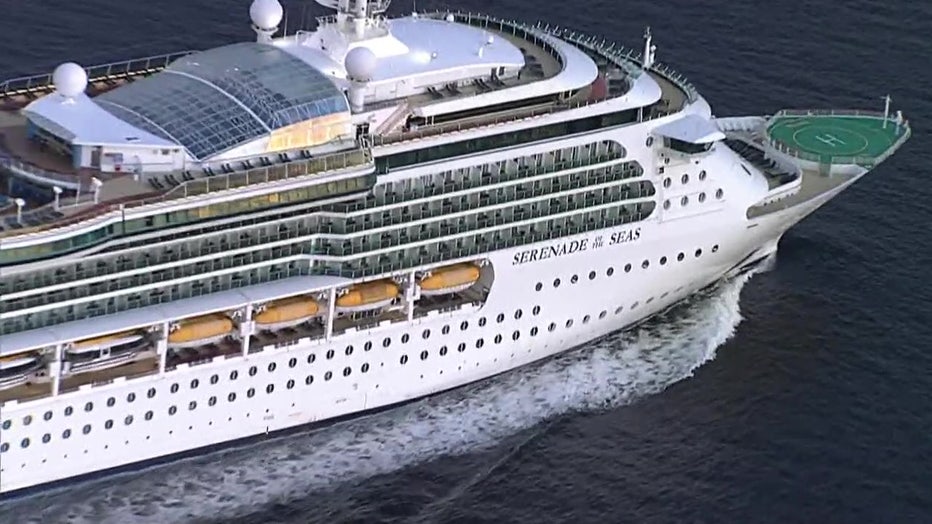 Business research & economic advisors estimate that a 3,000-passenger ship generates an average of $334,000 in passenger and crew onshore spending per visit. 
That's a win for nearby spots like the Florida Aquarium, Sparkman's Wharf, and mom & pop restaurants. 
READ Royal Caribbean announces 'Ultimate World Cruise' visiting 150 destinations
Just under 400 feet from Port Tampa Bay is Zelda's Café and Deli. Waitress Julia Whitter said the cruise line industry keeps them afloat.
"Oh, a lot, a lot," she said. "Because it's not only the crew members and the people that get on the ship, there are a lot of people involved – like the port, the people who unload the stuff, so it affects a lot, yes."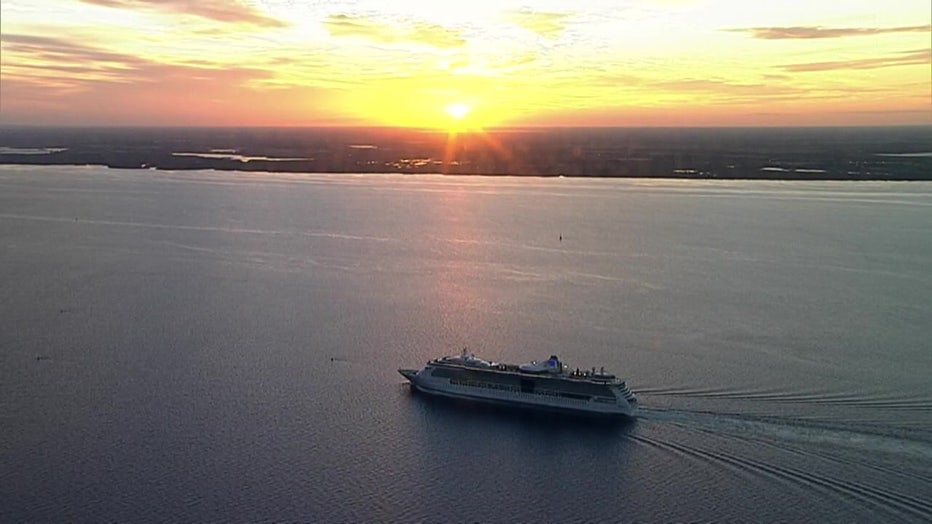 Whitter says during the pandemic, if it wasn't for the construction workers bringing in business, they likely would have closed.
"A lot of people with COVID moved out, so even though we have a lot of condos around us, a lot of people moved out so if it wasn't for the construction, I think we would have really been in a bad situation," she explained.
READ US to lift travel restrictions for vaccinated foreign nationals on Nov. 8
Thursday night's voyage of the Serenade was delayed a few hours and passengers who arrived early found themselves walking into Zelda's.
"This is a spot where everybody comes to chill and wait until the time," Whitter said. "So it picked up a little bit."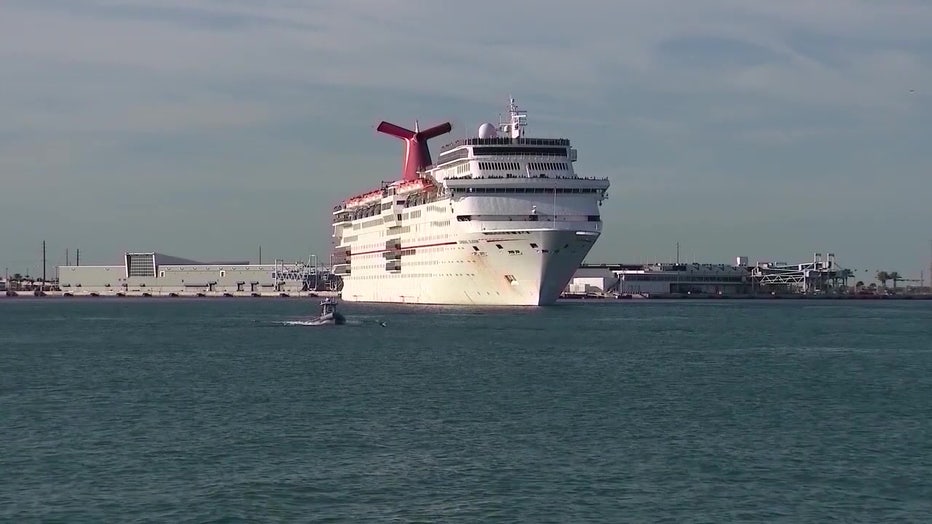 Port officials have budgeted for around 187 sailings carrying 400,000 passengers from now until September of next year. 
As for the other cruise lines? Celebrity and Carnival are expected to return in November and Norwegian Cruise Lines in December.
UPDATES: Get news alerts and updates in the free FOX 13 News app