Calendar honors Polk County's veterans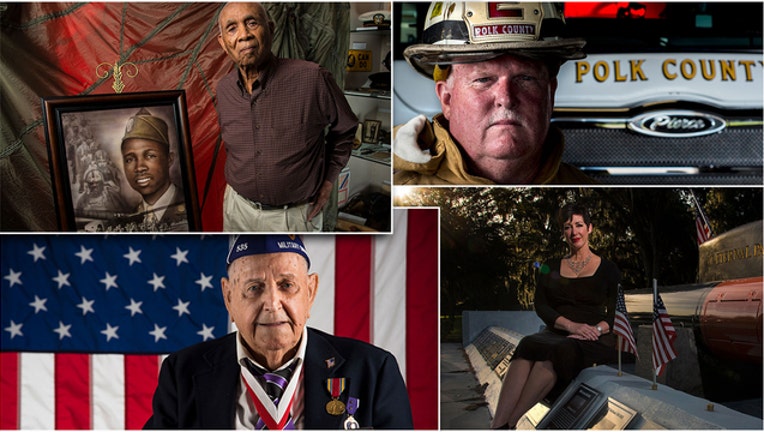 article
LAKELAND (FOX 13) - A calendar to honor Polk County's veterans and raise money for others in need is now available for purchase.
Polk County Veterans Services is selling the calendar, which features veterans from different branches, and includes those who served in World War II, Korea, and Vietnam.
Each month, the calendar highlights a new veteran's story. They cost $10 each, plus tax and can be purchased at Veterans Services offices.
Profits will be used to help local veterans in need of basic items like food and gas.           
Those who want to learn more about the veterans featured in the calendar can also watch them tell their stories online on the Polk County Government Website, www.polk-county.net/veteranscalendar.
For more information about Polk County Veterans Services, call (863) 534-5220.