Campaign stop brings VP Mike Pence to Clearwater
CLEARWATER, Fla. - Vice President Mike Pence made a campaign stop in Pinellas County on Wednesday to remind Florida and the rest of America why he believes we need four more years of President Donald Trump.
In Clearwater, the vice president said it was great to be back in Florida.  He talked about faith, rebuilding the military, and the tax cuts President Trump has made over the last three and a half years.
A pledge to never "defund the police" also earned him loud applause inside a conference room at the Hilton Clearwater Beach.
Pence was here for a "Faith in America" campaign tour, where he discussed religious freedom. But he also talked about coronavirus and Florida's economy, expressing confidence in Governor Ron DeSantis' leadership throughout the pandemic.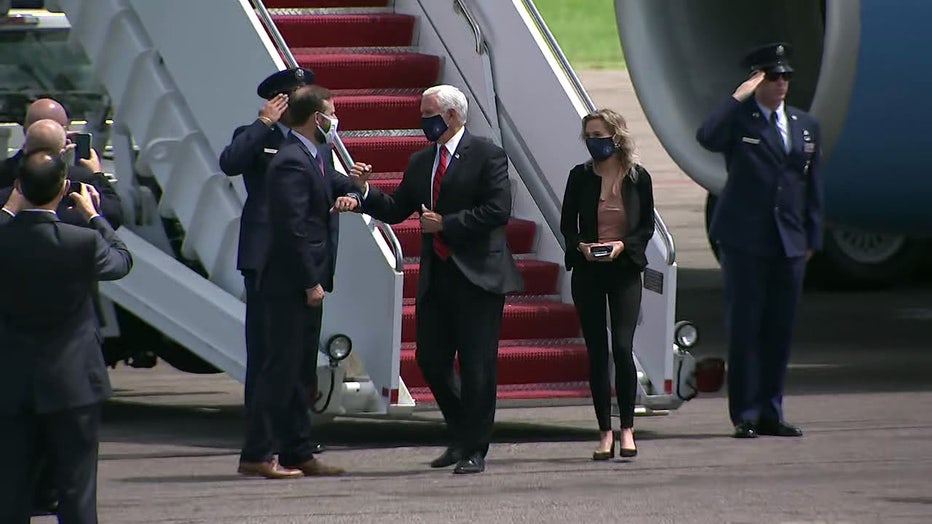 Pence moved from the pandemic to the polls pretty quickly, saying the choice this November comes down to whether America remains America – stating that we stand at a crossroads of freedom – and the other pathway could lead to socialism and decline. 
Right now, Trump is polling behind Joe Biden in Florida. The latest Real Clear Politics average shows Biden up 6.2 percent. 
Florida is a coveted state for presidential candidates – it's been a bellwether for winning the presidency since 1996. Trump won it in 2016, and he wants to win it again.