Cancer patients find comfort and community at Hope Lodge
TAMPA, Fla. - Hope Lodge is a place were cancer patients can find fellowship in song or celebrate the end of a tough chapter with the ringing of a bell beside strangers who have become friends.
 It's run by the American Cancer Society.
Hope Lodge is where patients stay as they undergo their cancer treatments.
Dr. Arif Kamal recently joined the organization as the first ever Chief Patient Officer.
"Hope Lodge is a home away from home for people who are looking for a place to put their head at night, build lifelong relationships and have support from our information specialists and our wonderful staff here. The idea is that you don't feel alone going through a journey that oftentimes has a lot of moments of loneliness or isolation," said Dr. Kamal.
READ: 24-year-old colon cancer patient highlights growing number of young people receiving shocking diagnosis
Vincent Hickman said Hope Lodge helped him get through some of his toughest days.
"Well, probably life-saving. Makes you feel at home, makes you feel comfortable. People are in the same boat as you, so it's easier to communicate with them and talk to them," said Hickman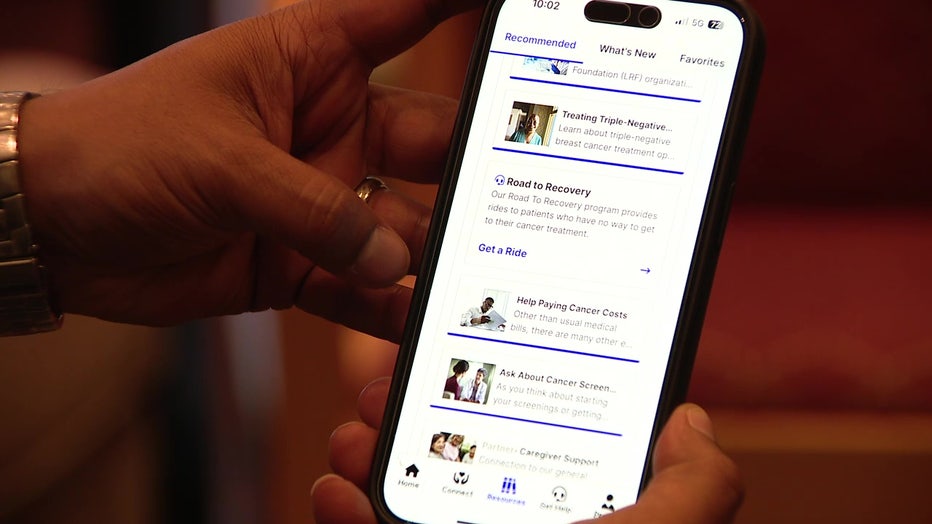 When patients aren't at Hope Lodge they can get help through the app.
"Many cancers are becoming chronic illnesses. Things that we used to think about were time measured in months. It's now time measured in years. And so that's a lot of time for people to feel alone or isolated or not be able to connect with others, because there's not a lot of other people who can talk to them about what that journey is like," said Dr. Kamal.
And even when patients can't be at Hope Lodge, support is still at their fingertips through the ACS Cares app.
READ: How to build a team for Making Strides Against Breast Cancer campaign walks
"It has three parts to it. One is curated content. Second is tailored recommendations for support services like the Hope Lodge. And the third is connections to peers, local to them, who can help them navigate the journey," explained Dr. Kamal.
Connecting with fellow cancer warriors and witnessing the high points in their health battle lets patients know hope is not lost.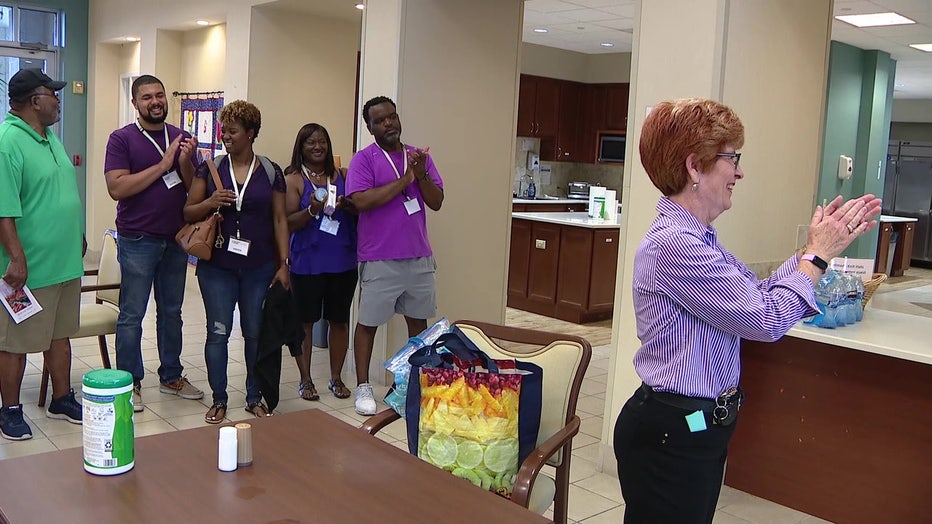 Hope Lodge is run by the American Cancer Society.
"It makes me feel that I'm there. If they did it, I could too," shared Hickman.
Hope Lodge can always use volunteers to help.
For more information, click here.
For more information about how to participate in the American Cancer Society's Making Strides events in October, click here.