Car crashes into Tampa convenience store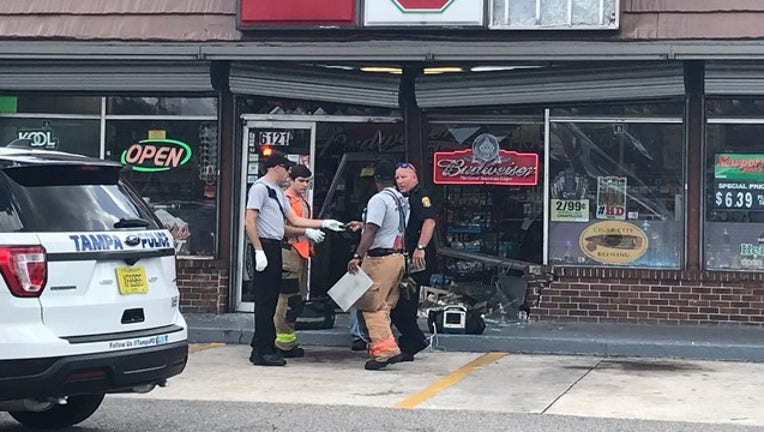 TAMPA (FOX 13) - No one was injured when a driver crashed through the front of a convenience store on Saturday.
The incident happened shortly after 11 a.m. at the Kiwk Stop on N. Florida Avenue.
Police said the driver of the vehicle was parked before he accelerated forward for an unknown reason.
The vehicle crashed through the glass storefront, but it has since been removed.
Police said the driver is facing traffic citations.