Car rolls away with child inside, trooper jumps in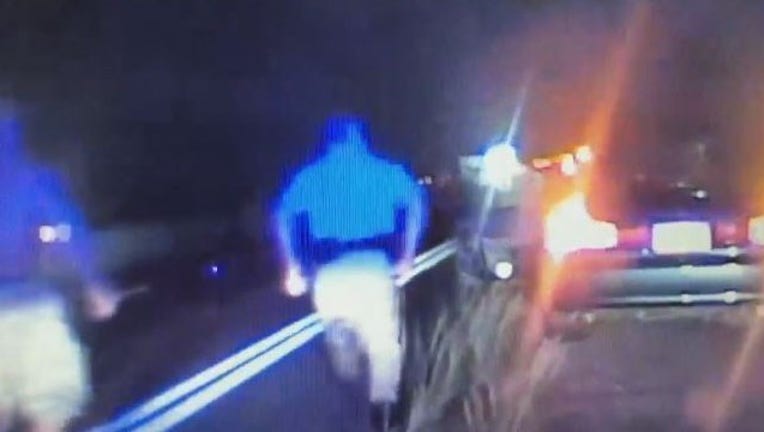 article
Troopers had to jump into action when a driver, who was under the influence, left the car running with a child inside and it began to roll away.
It happened during a traffic stop in Pasco County Tuesday night around 11:45 p.m.
A Florida Highway Patrol trooper pulled the man over for DUI after getting reports that he was "driving all over the road." Troopers said the driver struck a concrete barrier several times while driving northbound on I-75 in San Antonio.
When the man was pulled over, he left the vehicle while it was still running and the trooper had to jump into the car as it rolled away. The vehicle had a small child inside and the trooper was able to stop it before it rolled into a ditch.
Dominic Thompson, 30, appeared to be under the influence of a pills, troopers said. He was arrested and charged with DUI and felony child neglect.