Cashier at Lansing Dollar General has a voice that will blow you away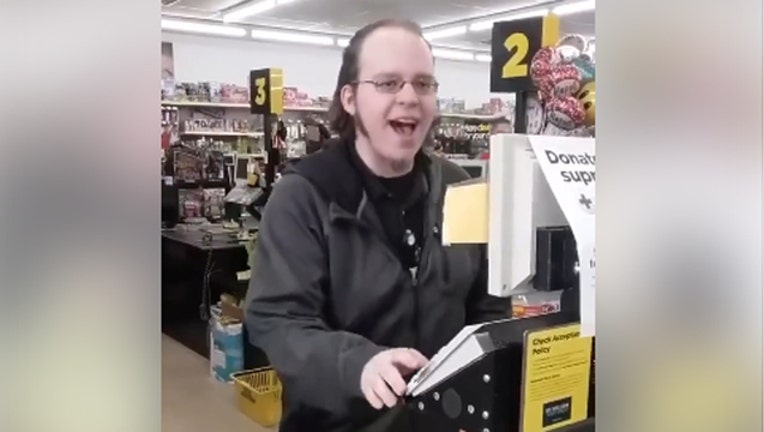 article
Lucas Holliday may not look like Maxwell or Luther Vandross - but he can sing like them. And video of his performances are popping up all over the country.
Nakia Robinson posted a video of Holliday on November 8. He works as a cashier at a Dollar General in Lansing and was bagging items will singing the soulful tune. 
Just listen to this:
So far - it's been viewed 500,000 times and has 13,000 shares.
Since she posted the video, other versions have been shared on popular Facebook pages and it's been viewed millions of times.
This morning, he appeared on Good Morning America - where they surprised him with a visit from Maxwell. People.com has also asked to put the video on their website.
But he doesn't just do Maxwell. Robinson posted video of him singing Luther Vandross' 'House is not a Home':
After the Maxwell video went viral on Facebook, Maxwell himself shared it on Facebook and put out a call to find Lucas and invited him to his show in Detroit. From there, Good Morning America connected the two and Maxwell invited him on stage this coming Friday during the show in Detroit.
Lucas' answer says it all:
"Please, yes, please, please, please, lord please," the 26-year-old said on GMA.