Catalina Marketing IT jobs being outsourced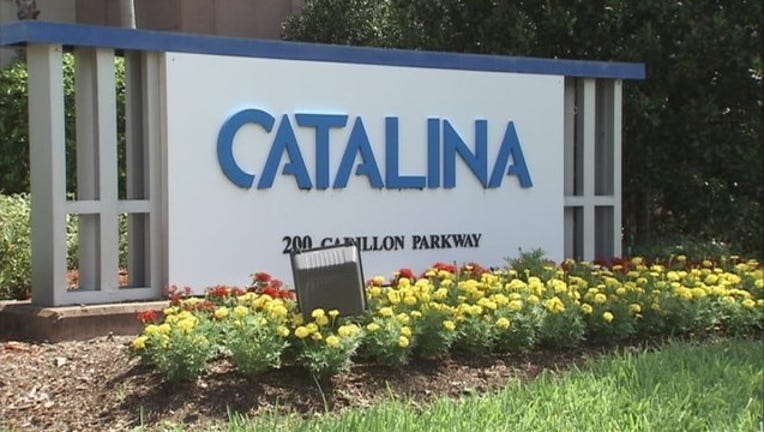 In thousands of stores across the country, you'll find Catalina Marketing's coupons, apps and rewards programs.
Inside the company's St. Petersburg headquarters, the company's IT infrastructure employees help keep all that technology running.
That's about to change.
About 50 Catalina IT workers will be replaced by employees from Mindtree, one of the largest outsourcing firms used by companies in the U.S. , according to sources familiar with the matter. Employees affected by the layoffs told FOX 13 they're being asked to train their foreign replacements.
Catalina Marketing wouldn't answer any questions. The company sent a statement from a California-based PR firm saying the decision to transition some operations to Mindtree was part of their "ongoing focus on enhancing Catalina's unique business competencies, building new capabilities, and focusing on core business strategies."
Some of the company's employees told FOX 13 they're simply being replaced by less expensive workers.
"Employees are expected to personally train their Indian replacements, reverse roles and watch their replacement work," said one IT worker who spoke on the condition of anonymity, fearing retaliation by the company. "Once management is satisfied with the transition, the American worker is laid off."
Former Disney employee Keith Barrett says the IT outsourcing sounds similar to what happened to him and about 250 other workers in Orlando six months ago.
"I was only seven years away from retirement when I was laid off," said Barrett, who is still looking for a full-time IT job.
News of the Disney layoffs earlier this month sparked more public debate about the H1-B Visa program, which was designed to allow companies to hire highly specialized foreign workers to fill in crucial gaps in the American workforce.
Some say IT jobs don't fall into that category.
"Those skills are actually incredibly common in this country," Barrett said. "If you ever open up a job for applicants, you will get hundreds of people applying for it that are adequately or overly skilled for that."
Catalina wouldn't say how many of the outsourced jobs would rely on H1-B Visas for foreign workers. Mindtree did not respond to requests for comment.
A New York Times report on Disney's layoffs earlier this month prompted Sen. Bill Nelson (D-FL) to ask the Department of Homeland Security to investigate how the Visa program is being used.
"I plan on delving further into this issue in the Senate and request that the U.S. Department of Homeland Security also investigate potential misuses of the H1-B visa program," Nelson wrote in a June 4 letter to DHS Secretary Jeh Johnson. "I want to know if there are abuses going on in the system."
A week later, the Labor Department launched a similar H1-B Visa program investigation into Southern California Edison and two Indian technology firms over allegations the companies may have used the Visa program to replace American employees with less expensive workers.
Barrett says employees face being replaced with foreign workers have more to contend with than an impending loss of income.
"You've still got to do your job while you're there...and job hunt and then add training those that are actually coming in to take over your responsibilities: that's a lot of stress," he said.