Cheerios giving away 100 million wildflower seeds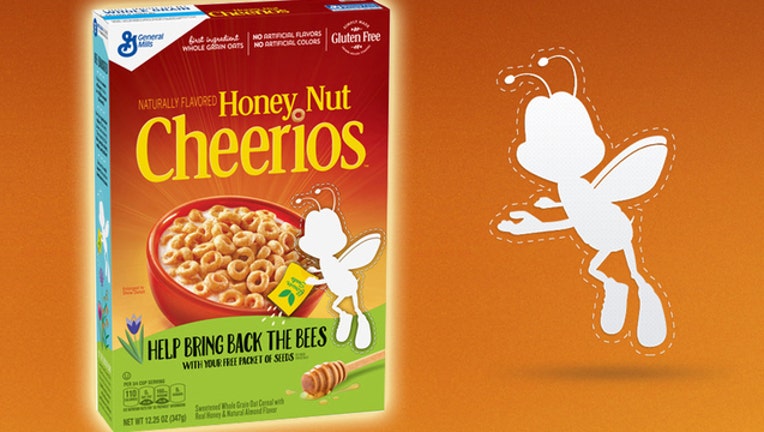 article
(FOX 13) - Hone Nut Cheerios' classic icon, BuzzBee has gone missing from boxes along cereal aisles for a second year and the folks at General Mills hope the public will help bring him back.
Scientists say BuzzBee isn't the only pollinator that's gone missing - bee colonies across the globe are at risk. So General Mills is on a mission to plant 100 million wildflower seeds to #BringBackTheBees. The company partnered with Veseys Seeds to send free packs of wildflower seeds to people around the world.
Pollinators are critical to our environment. According to Green Peace, More than two thirds of food-producing crops are pollinated by bees. General Mills says about 30 percent of ingredients in its products rely on pollination. So, if the pollinators, like bees suffer, so do food sources.
According to benefits-of-honey.com, bees are the only insect that produces food eaten by humans and Honey Nut Cheerios wants to pay them back by planting more flowers. Because how can we enjoy Honey Nut Cheerios without the honey?
In 2016, General Mills' goal was to plant 35 million wildflowers. This year, the goal has nearly tripled to 100 million seeds. To learn more and become a part of the #BringBackTheBees movement visit http://www.cheerios.com/bringbackthebees/form