Cheetos Quesadillas because Cheetos and quesadillas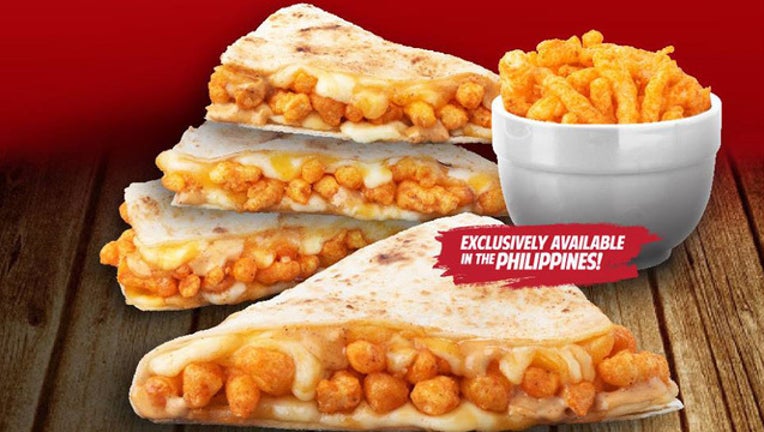 Taco Bell has taken its quesadilla to the next level: they've added Cheetos.
Unfortunately, you'll have to make your way to the Philippines to partake in this cheesy goodness.
The Cheetos Quesadilla is only being served at Taco Bells in the Philippines and for a limited time only. 
Taco Bell says there's no current plans to bring them to the U.S. But plenty of people who have Cheetos Quesadilla-envy are finding a way around that with homemade Cheetos recipes like the BBQ chicken and Cheetos quesadilla or the Cheetos omelet. Or just some simple DIY: