Child neglect charges for couple caught with K2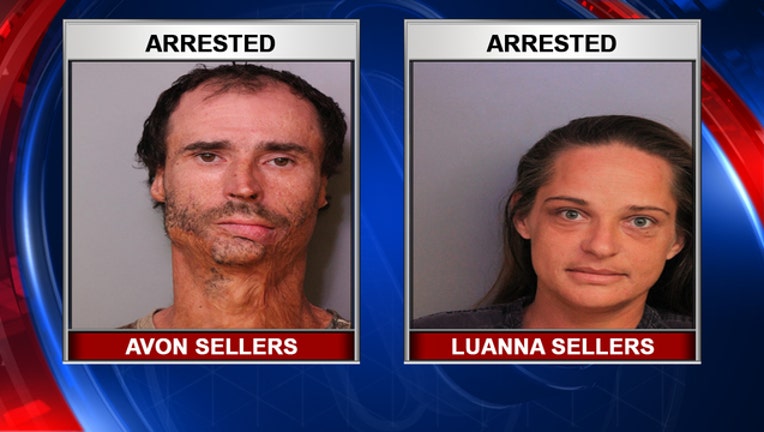 article
WINTER HAVEN (FOX 13) - A Winter Haven couple was arrested Monday after reportedly falling asleep with an infant in the backseat while driving in a Wawa parking lot after smoking K2. 
Police responded to calls about a woman in a silver SUV who had fallen asleep while driving in the parking lot of the convenience store at approximately 2:11 Monday afternoon. The vehicle had driven over a curb until it came to a stop. 
The witness told police that both the driver, 27-year-old Luanna Sellers, and the passenger, 28-year-old Avon Sellers, appeared to be under the influence of some form of narcotic. 
Police say the when the witness approached the car, Avon Sellers was passed out and Luanna was incoherant and appeared to just be waking up. 
When officers arrived, they searched the vehicle and found a plastic bag that contained a "green, leafy substance." Police say that both Luanna and Avon admitted to smoking K2 about an hour before. 
There was a baby in a car seat, whom police say was wearing only a soiled diaper. According to the affidavit, there were no extra diapers, food, clothes, or other means to care for the child in the Sellers' possession. 
Police did, however, find a smoked cigar containing the same leafy substance rolled inside. Officers say the substance had the appearance of K2 and tested negative for cannabis. 
Authorities do not know how long they had been driving around under the influence of the K2 without the proper items necessary to care for the well-being a child. 
The Sellers told police that they did not have a diaper bag or baby-care supplies with them because the child's mother had not provided them with one. 
Both Avon and Luanna Sellers were charged with negligent child abuse.