Church serves community by feeding the needy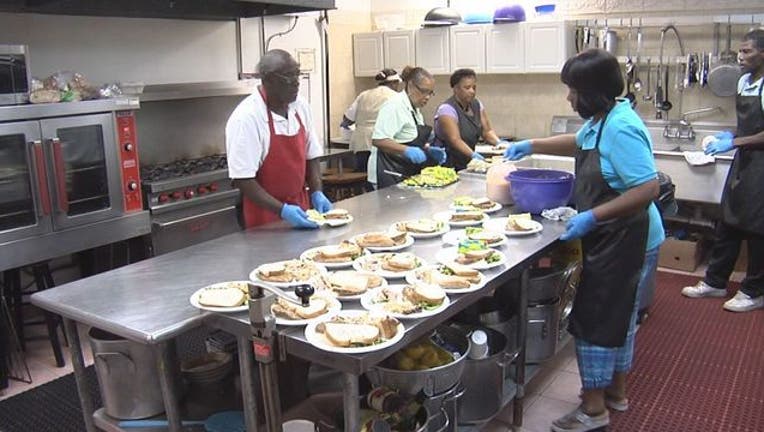 TAMPA (FOX 13) - Over the Thanksgiving holiday, a time for families to come together to eat and be thankful, a local church is observing the tradition by helping others.
"We believe that we are called to this work," said Dr. Evan Burrows, senior pastor at First Baptist Church of College Hill.
The work that Burrows is taking about is feeding the needy.
"We can say it with our mouth, but when we show it, demonstrate it, I think people will listen," Burrows said.
People listen because for the past 21 years, they have fed thousands of needy families in their College Hill neighborhood.

"We just want to be of service to show the love of Jesus," Burrows said.
That love serves hot meals five days a week to more than 125 people each day.
"Their are people who rely on this kind of assistance," Burrows said.
Assistance the church is happy to provide.
"First Baptist is in the community, but a part of the community and we are helping to meet the needs of a community, beyond Sunday morning," Burows said.
A need that has the church coming together to help those who need it most.
The hot meal ministry will be serving dinner on Thanksgiving.