Citrus deputies fatally shoot Homosassa man who pointed gun at them, officials say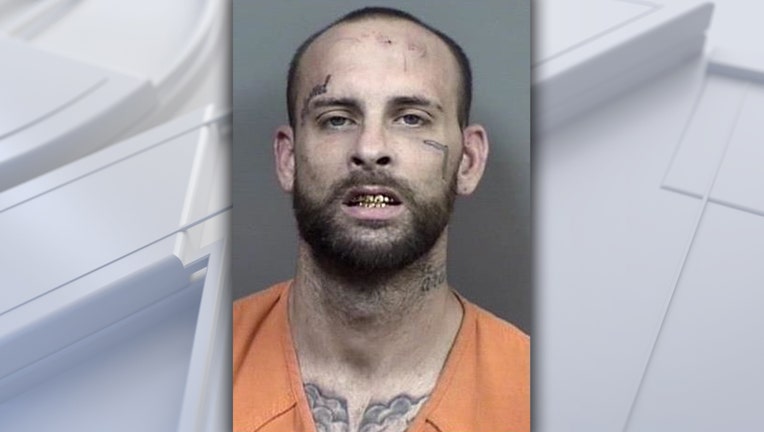 article
HOMOSASSA, Fla. - A domestic dispute led to Citrus County deputies "fearing for their safety" and fatally shooting a man who allegedly pointed a gun at them.
According to the sheriff's office, they responded to a report of a domestic incident where shots were fired at a home on South Suncoast Boulevard in Homosassa Wednesday evening. When they arrived, deputies found two victims with minor injuries.
Deputies said the victims and witnesses told them 34-year-old Derek Large was being violent and was under the influence of drugs and alcohol. The Citrus County Sheriff's Office also said he had physically battered both victims and fired multiple rounds before leaving the home before deputies arrived.  
READ: Drug dealer arrested in Citrus County man's fentanyl overdose death
A K9 unit located the armed suspect hiding under a mobile home. Deputies gave verbal commands to get the suspect to surrender, but Large pointed his gun at deputies. 
Citrus County deputies said they fired multiple shots at the suspect, who died at the scene. Large had a semi-automatic pistol during the deputy-involved shooting. No deputies were injured, according to the sheriff's office. 
"The suspect posed a significant danger to our entire community and most especially the victims involved in this case," said Citrus Sheriff Mike Prendergast. "When an impaired convicted felon recklessly points a handgun at law enforcement, a split second decision has to be made by our deputies to protect themselves and our citizens. I am extremely grateful our deputies were able to go home at the end of their shift."
The Florida Department of Law Enforcement has launched an investigation into the deputy-involved shooting, which is standard protocol. Three deputies involved were placed on paid administrative leave pending the results of FDLE's investigation.