City of North Port explores new public-private partnership after extensive Hurricane Ian damages
NORTH PORT, Fla. - Warm Mineral Springs has remained shut down since Hurricane Ian passed. The storm brought extensive damages, but the City of North Port is hoping to reopen the site by March. 
For the future, the city is exploring a new public-private partnership, but some fear that will change the springs forever. 
Gabriela Stef swears by the healing properties of Warm Mineral Springs. 
RELATED: Warm Mineral Springs Park remains closed due to Hurricane Ian damages
"I have no pain and no inflammation, the mineral springs actually has had a very good homeopathic effect on my health," Stef said. 
The 85-degree water, packed full of minerals, is what continues to attract people from across the world to North Port.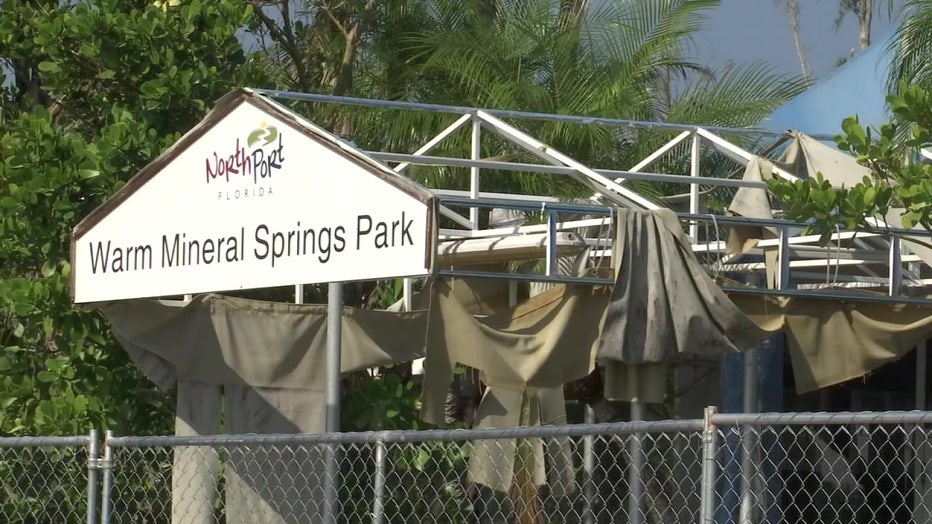 "The same people are there every day. We walk around and we talk and we bond. We have very special relationships," she said. 
Stef and others are concerned that could be broken. More than 1,500 people have signed a petition to save history Warm Mineral Springs. 
READ: North Port small businesses work to rebound after Hurricane Ian impacts
The City of North Port cut ties with its past vendor and began exploring a public-private partnership. This happened after damage from Hurricane Ian. 
A master plan proved to be too expensive to repair with city funds alone. The city would have needed an additional $9 million to continue with the former plan. 
The property had been in disrepair for years, with many buildings shut down before Ian passed.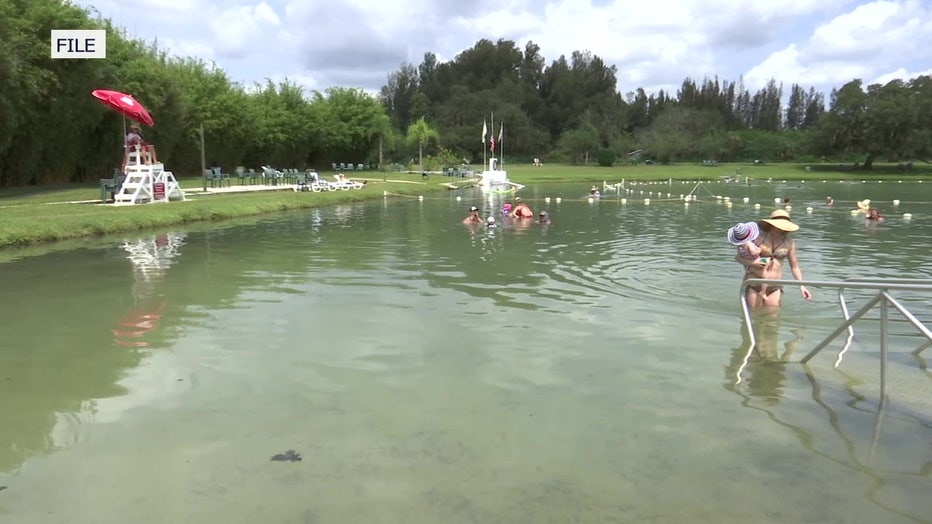 "There were so many promises for a long time that they were going to remodel the main building," Stef said. "One of the buildings was closed for years and years. The conditions were poor, but people were going there not for the conditions, but for the water."
The city said they are working to better the site. Plans from Warm Mineral Springs Development Group LLC show a hotel, health care center, condos and a museum. 
MORE: Hurricane Ian leaves behind financial nightmare for Sarasota County snowbird
The grounds would still be open to a public for a fee. 
"I think it's unfair to look at this developer and potential partner and say they haven't done enough, they haven't been to the springs," said North Port City Manager Jerome Fletcher. "They are trying to do business with the city in a way that will elevate the springs and make it an asset." 
Fletcher said there is still a lot of work to be done, but he promises the springs would never be damaged.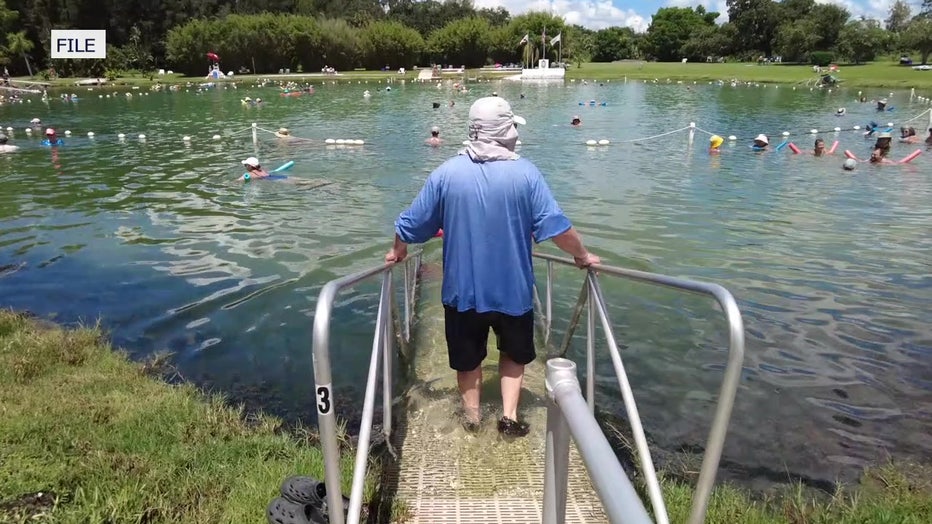 "We should all of had a slap on the wrist for not reinvesting money to make it the best thing for the city. It is what it is, and it's done now," he said. 
The city said they will listen to concerns. 
They hope to reopen the springs for visitors in March, and they plan on bringing in portable toilets and a temporary portable for guests to check in. 
PREVIOUS: Local environmental groups help clear waterways of Hurricane Ian debris
Stef and others said they will continue voicing their concerns. 
"They have to assign somebody who actually cares and has a vision to make the place work," she said. 
Friday, advocates for the springs will gather outside City Hall, and the city manager promises to meet with them and listen to their concerns.