Clearwater Beach officials warn, 'when thunder roars, go indoors'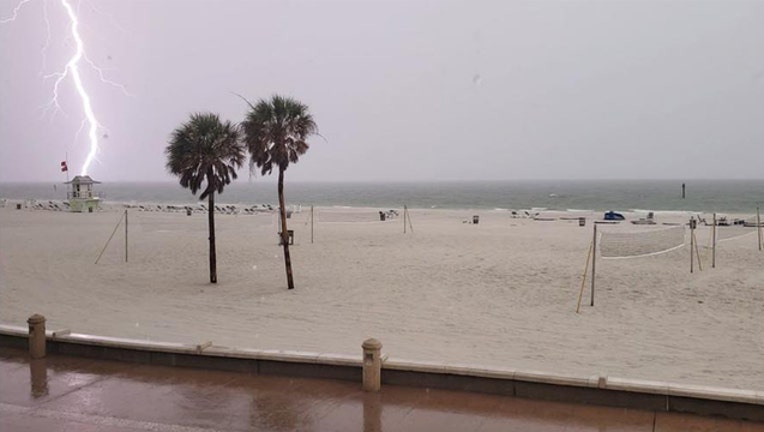 CLEARWATER BEACH (FOX 13) - A lightning strike at Clearwater Beach became a reminder of dangerours situations during the summer thunderstorm season.
On Tuesday, Chris Cefalo, a Clearwater Beach lifeguard, captured a photo showing the large bolt strike in or over water, even though it appears to strike the lifeguard tower, according to the Clearwater Police Department.
Police said the water and beach were cleared prior to the severe storm, which is required by the city's policy. The agency said a good rule of thumb for when a storm approaches is, "when thunder roars, go indoors."
State officials have said this year has been a deadly year for lightning strikes in Florida. So far, at least five people have died in the state after being struck by lightning. That's the amount Florida typically has for the entire year.