Clearwater police capture suspect who fled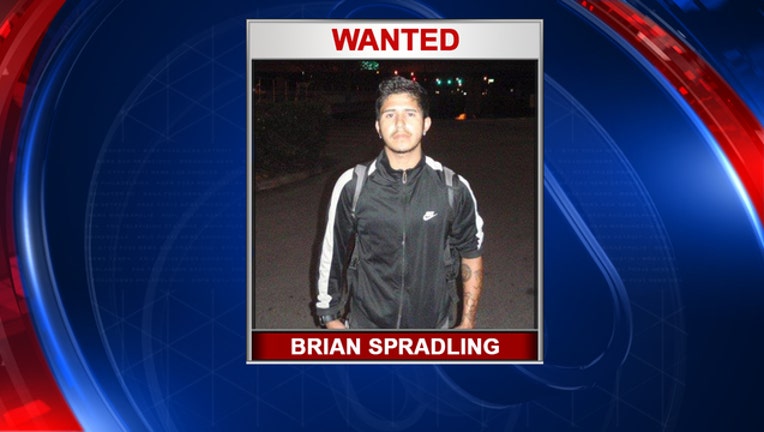 CLEARWATER (FOX 13) - Clearwater police located the wanted person who fled from police early Monday morning. 
Officers took 20-year-old Brian Andres Spradling into custody shortly after 1 a.m. after discovering during a traffic stop that he was wanted on two felony violation of probation warrants for aggravated assault and firebombing. 
Police say after officers handcuffed Spradling, he feigned some type of medical distress and fled. 
Spradling was wearing dark clothing at the time and has a large tattoo on his left arm. He was not wearing shoes. He is 5 feet 7 inches tall, weighs 140 pounds and has a wiry build.
Spradling has since been found and taken back into custodu.