Clearwater police seek answers in murder of retired couple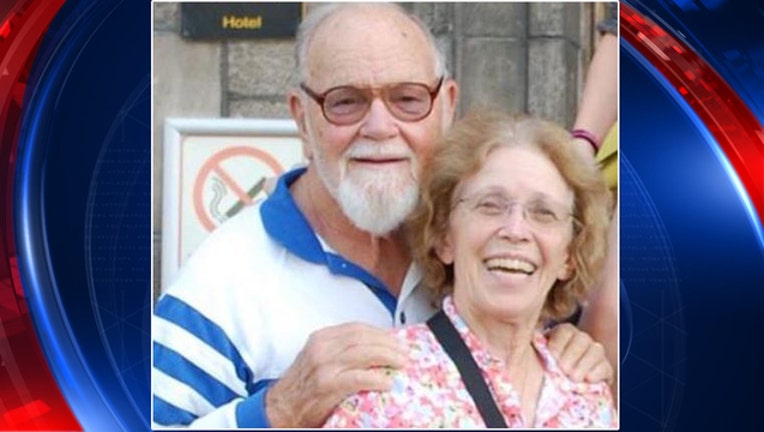 CLEARWATER (FOX 13) - Nearly a week has passed since an elderly couple were found murdered in their home, and Clearwater police continue seeking help from the public in finding a suspect.
Chief Daniel Slaughter revealed that 88-year-old David Swan and 80-year-old Mina Swan were fatally shot in their home on Flushing Avenue. Their bodies were found Saturday afternoon. He said a neighbor and relative became concerned after not seeing them since Thursday. Newspapers began to stack up in the front of their home.
Clearwater police have established a tip line for anyone who has information about the couple's murders. The number is 727-562-4141.
Police said they are looking at a 24-hour window of when the murder could have occurred -- from Thursday, September 27 around 3 p.m. to the following day. They said they are also looking at leads outside of the timeframe.
"Many of the details cannot be shared to protect the integrity of the investigation," he explained during a Friday morning press conference. "Evidence does show that the offender came with the intent to kill David and Mina. This doesn't appear to be a random act."
PREVIOUS: Police identify elderly couple killed in Clearwater home
The Swans got married in 1998. David was a former CPA and Mina was a former schoolteacher at Clearwater High School. Chief Slaughter said they were living out their retirement in a "quiet and peaceful neighborhood."
"We have and will continue to ask for the public's help in identifying anyone that would want to hurt this retired couple," he said.
Mina's daughter, Noelle, said the couple "loved life," and just returned from their second trip to Ireland. 
"Our family is devastated by this loss," she said. "They had plans to go see the fjords in Norway next year, and the Caribbean this fall."
Noelle said her mom came to St. Petersburg years ago and was proud to be a Floridian. She said David was from Louisiana and was teased about this accept, but all of their children "loved it." 
"Mom and Dave loved to dance, even if they were the only ones on the dance floor," she recalled, "or even if there wasn't a dance floor. To them, it was about enjoying life, every moment."
"Please remember our mom and dad. Put them in your thoughts," she said while choking back tears.
In addition to the tip line, anonymous tips can be submitted to Crime Stoppers of Pinellas at 1-800-873-8477 or online at crimestoppersofpinellas.org.