Couple's argument leads to grow house discovery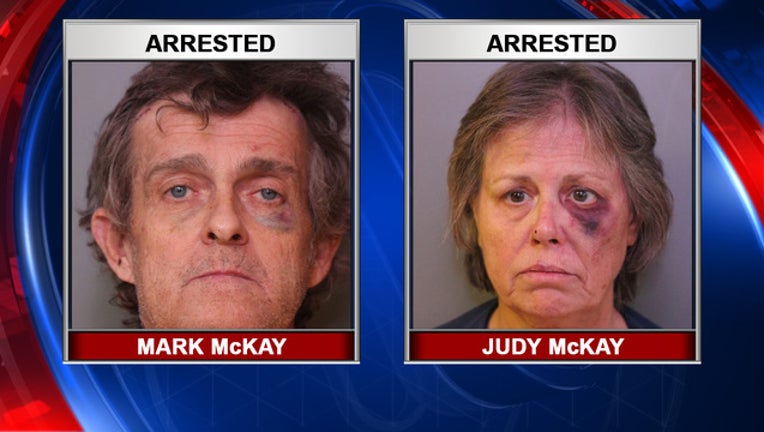 article
BARTOW, Fla. - A disturbance at a Polk County home led deputies to an injured and bloodied couple, along with the discovery of a marijuana grow house.
Deputies who responded to the scene late Wednesday night saw blood on the steps and throughout the residence. The deputy said the man, identified as Mark McKay, had been stabbed in the neck and the forehead during a fight with his wife, identified as Judy McKay.
Judy McKay was also struck multiple times during the argument, during which she says her husband of 16 years was drunk and had become violent. Both were pictured in mug shots with a black eye.
When the deputy went inside the home, he found marijuana plants in the bedroom, along with a light and scale used in the cultivation and sale of cannabis. Upon further investigation, a detached shed found on the property also had hundreds of marijuana plants growing inside.
Judy McKay told deputies she made cannabis oil to help treat Mark, who was injured several months ago, but deputies say there was no sign of anything used to manufacture the oil.
Judy McKay was arrested, and after being treated for his injuries, Mark McKay was also arrested and taken to the Polk County Jail. Both face numerous drug charges.