'Creepy Clown' beaten with gun after trying to scare armed man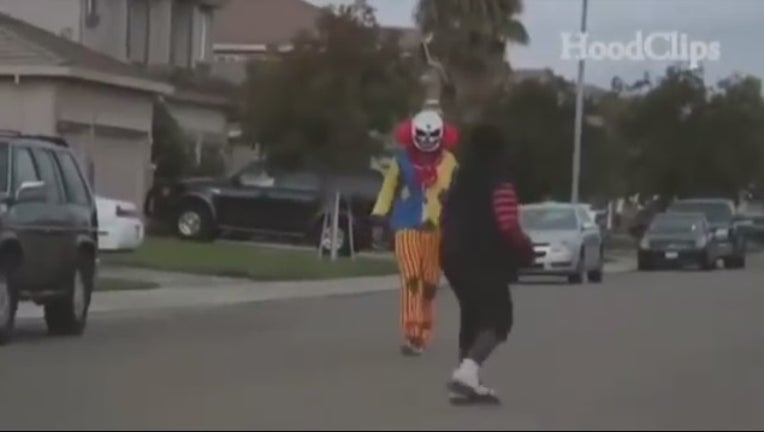 article
(FOX NEWS) A California man who dressed up as a "creepy clown" to scare people had the tables turned on him when one of his targets pulled out a handgun.
Sadiq Mohammad, 20, told KCRA that he had been pranking people all over the city of Stockton last week, including Taco Bell drive thru employees and a young boy playing basketball.
When he jumped out from behind a bush to spook a man on the sidewalk, however, the fun and games came to an abrupt end.
Mohammad's cameraman captured the man approach the prankster, produce a handgun and pistol-whip him over the head.
Watch the dramatic moments unfold the video below or click here to watch on YouTube:
.embed-container { position: relative; padding-bottom: 56.25%; height: 0; overflow: hidden; max-width: 100%; } .embed-container iframe, .embed-container object, .embed-container embed { position: absolute; top: 0; left: 0; width: 100%; height: 100%; }